George Martini and his Zumba Instructor friends kindly laid on a Zumba session for us from 11am until 12:30 – a morning of high energy activity which sped by. Phab members, friends and supporters paid £10, came and danced and had a great time and raised over £300.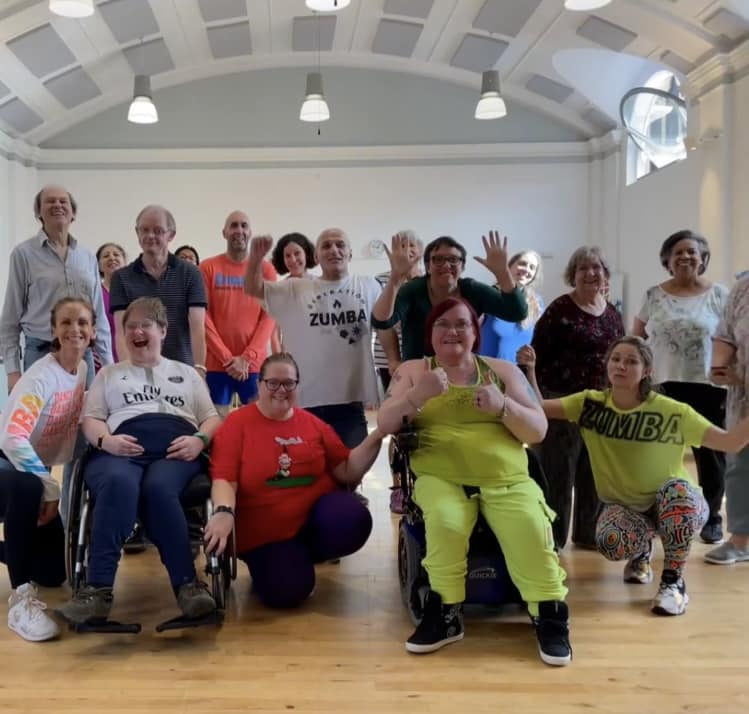 Afterwards we were able to restore the burnt-off calories with home made coffee cake, courgette and poppy seed buns and tea or coffee.
We were also delighted to be joined by one of our original members, and had an opportunity to chat and reminisce.