Wendy, who had been a member of Oxford Phab for over 20 years, died on the morning of Monday 5th June 2023.
She was keen on craft activities, Zumba and Phab Discos, and our regular club nights where we get together and chat.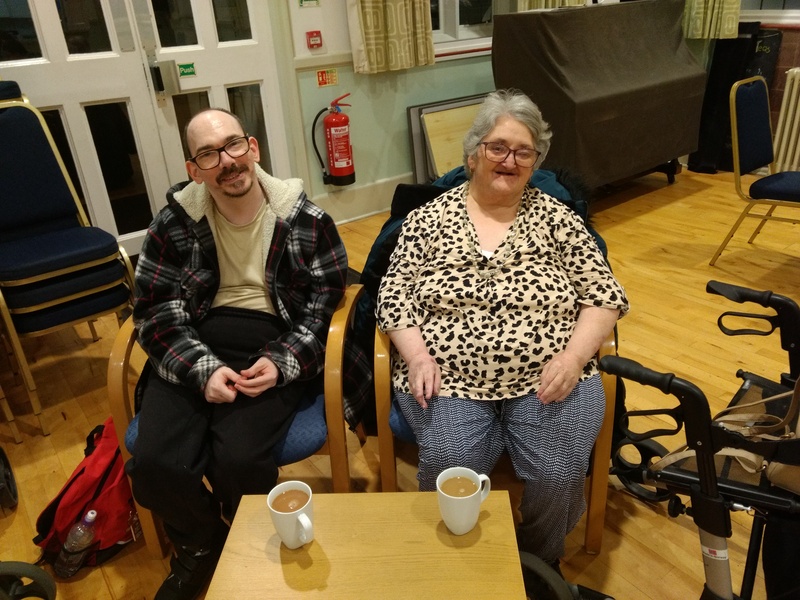 She also performed, as a backing Chicken in 'We are poultry' – part of our Phabulous Evening of Entertainment in June 2003, and as part of the hairy bunch of Ishmaelites in a Wesley Memorial Church production of Joseph, in October 2003.
She came on holiday with us to Alton Towers and enjoyed the more sedate rides there.
She will be missed, particularly for her concern for others and her bursts of enthusiasm for the simple pleasures in life – often shared in the car on the way to or from Phab.