The Stackpole Centre in Pembrokeshire has accessible accommodation, including a swimming pool with a hoist, and a big group kitchen.
Our holiday started out rather wet.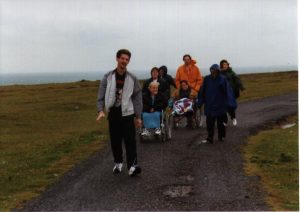 This did not prevent us from having a good time. We had a trip to St Govans Head, in the rain.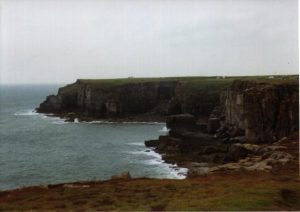 We could still see some of the dramatic coastline, and noone was blown off a cliff.
We had several day trips; one to St Davids, where we visited the Marine Life centre and the Cathedral and the Archbishops Palace.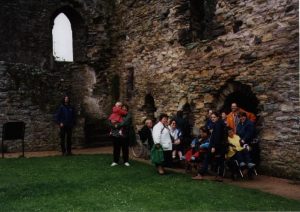 At the Archbishops palace – before the downpour which sent us back to the Minibus.
We also did various outdoor activities.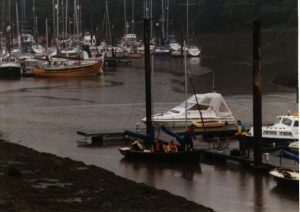 Returning from 'sailing' in a flat calm and pouring rain.
We enjoyed it so much that we returned to Stackpole in 1998.