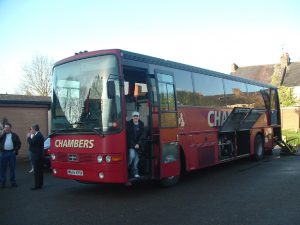 After lots of planning and preparation we assembled bright and early at Donnington Social Club to board an accessible coach to go to Eurodisney, in France near Paris, on our second Phab holiday abroad.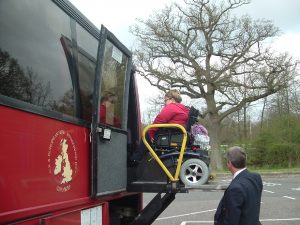 The side lift in use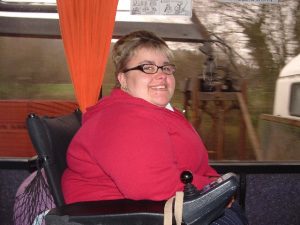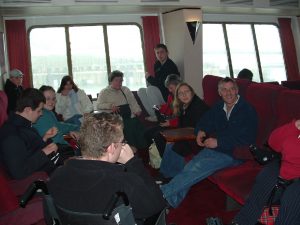 At Dover we boarded the cross channel ferry for the trip to Calais.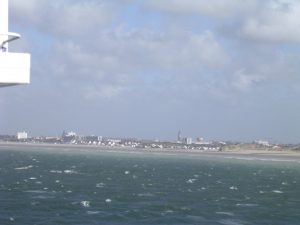 Calais in sight at last – however we did have to go round and round in the Channel for a while before we could dock and board the coach again heading for Paris.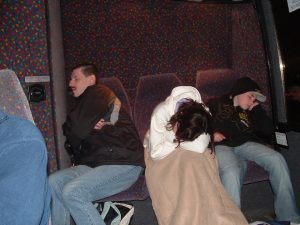 It was a long day getting there – catching up on sleep was a good way to spend the time.