In recognition of his work in furthering the aims of PHAB over many years Simon Purbrick was presented with the Paul Hope Award at a ceremony conducted at the House of Lords on February 9th 2006.
About the Paul Hope Award
Presented annually in memory of the late Paul Hope, the
award recognises outstanding contributions to furthering
the aims of PHAB. Paul Hope was the Club Services and
Development Officer at PHAB for many years.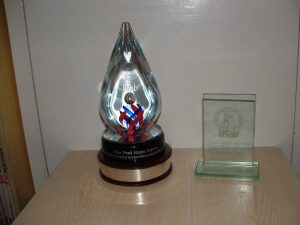 About Simon
Simon has been a member of Oxford Phab for many years, and has been
Club photographer (and video cameraman)
Caretaker of the club's camcorder and video recorder (the latter now unfortunately worn out, but Simon brings his own DVD player in when needed, and has transferred many of the PHAB photos into slideshows on disk.)
Organiser of trips to steam railways
Creator of membership forms and other paperwork required for the smooth running of a club
Assistant treasurer
Enthusiastic particpant in all the club's activities
Simon is also a member of Abingdon PHAB, where he also makes a valuable
contribution.