We had an evening of First Aid Training. We learned how to put someone into the recovery position, how and when to apply basic cardio-pulmonary resuscitation CPR), how to report an emergency and many other useful skills. We also had a lot of fun !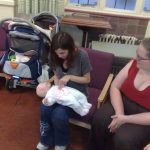 There is a special Resusci Anne for babies.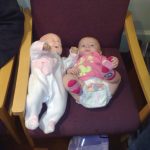 Can you spot the difference ?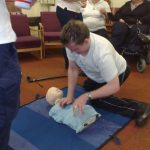 CPR on a larger version
George is very happy with his bandaging ability
Sarah tying a sling for Simon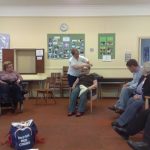 Demonstration of how to apply a head bandage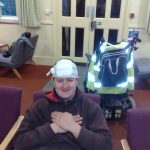 A happy accident victim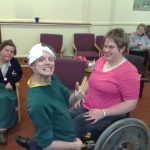 And another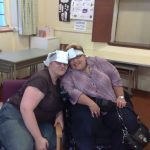 And two more – by the end of the night we were starting to look like a plague of mummies !