We went on the climbing wall – it looks very high !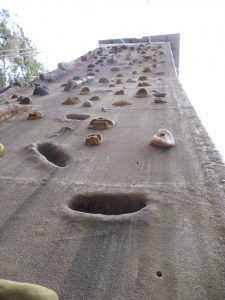 especially from up close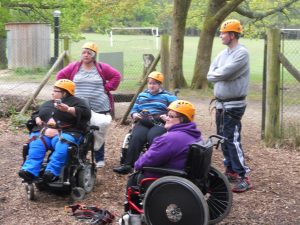 but, undaunted, we get kitted out with helmets and harnesses.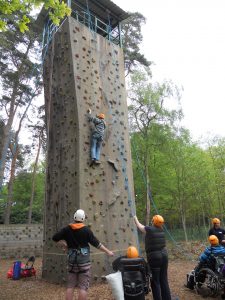 John going up !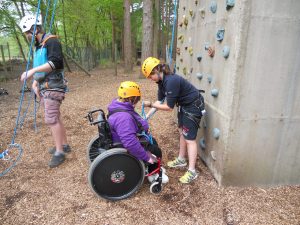 Trisha preparing to climb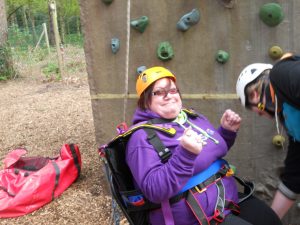 She is fearless !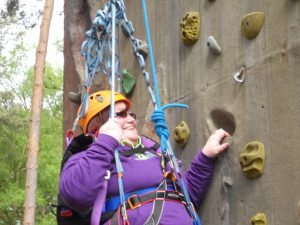 On the way to the top.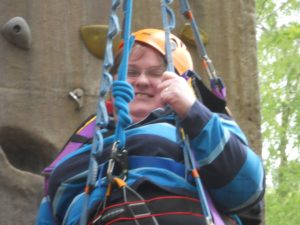 Sarah is enjoying the experience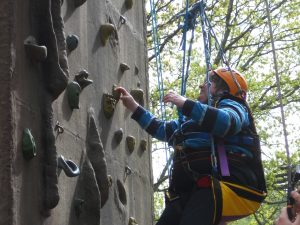 Sarah on her way up too.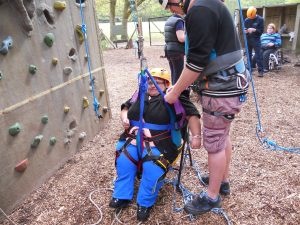 Kelly getting ready to go up.
The staff who supervised the climbing were very good, and not only had the slings and other equipment to enable an inclusive climb, but knew how to use it.