We were sorry to leave – it had been a great place to stay- but holidays have to come to an end at some point.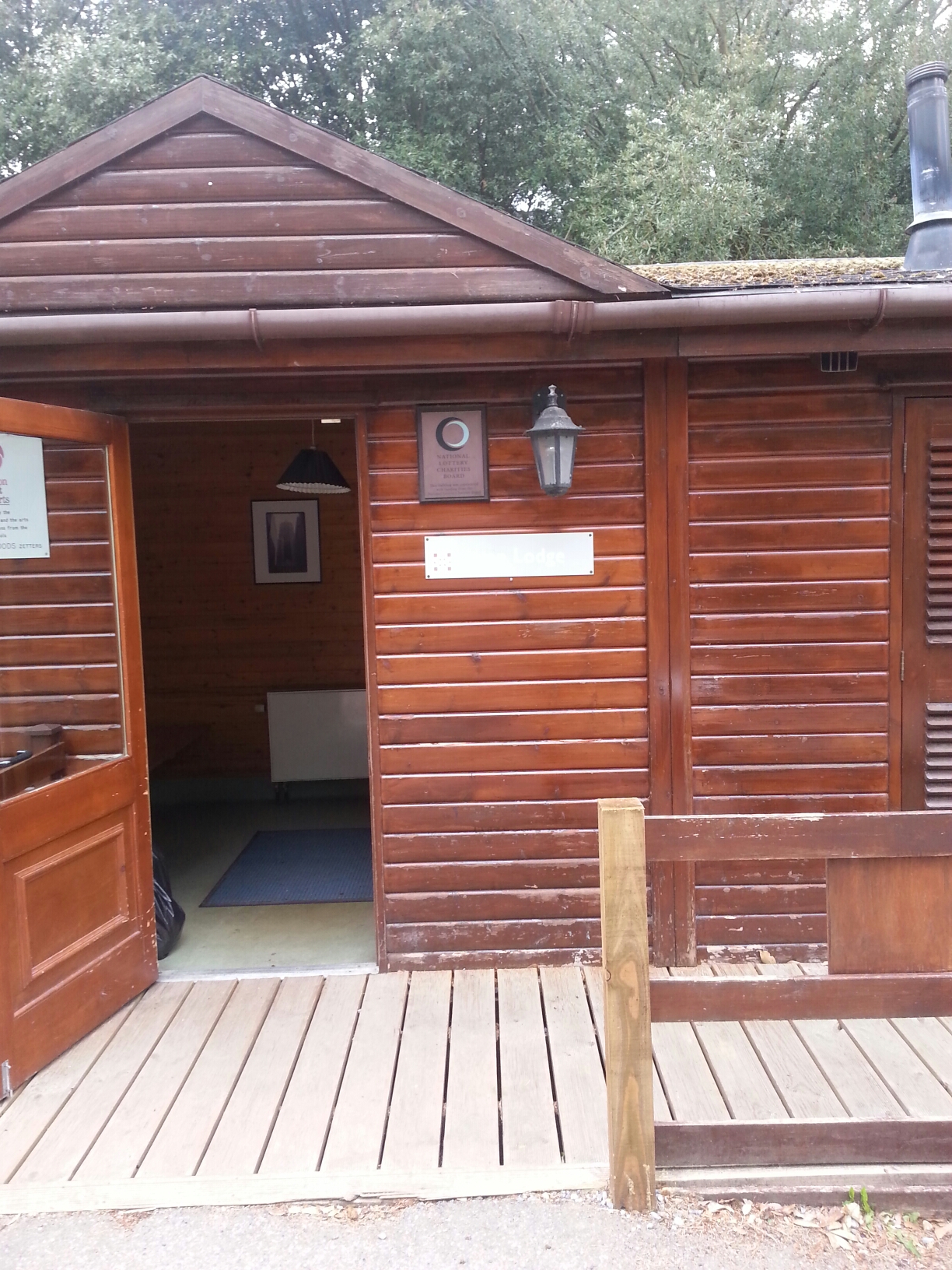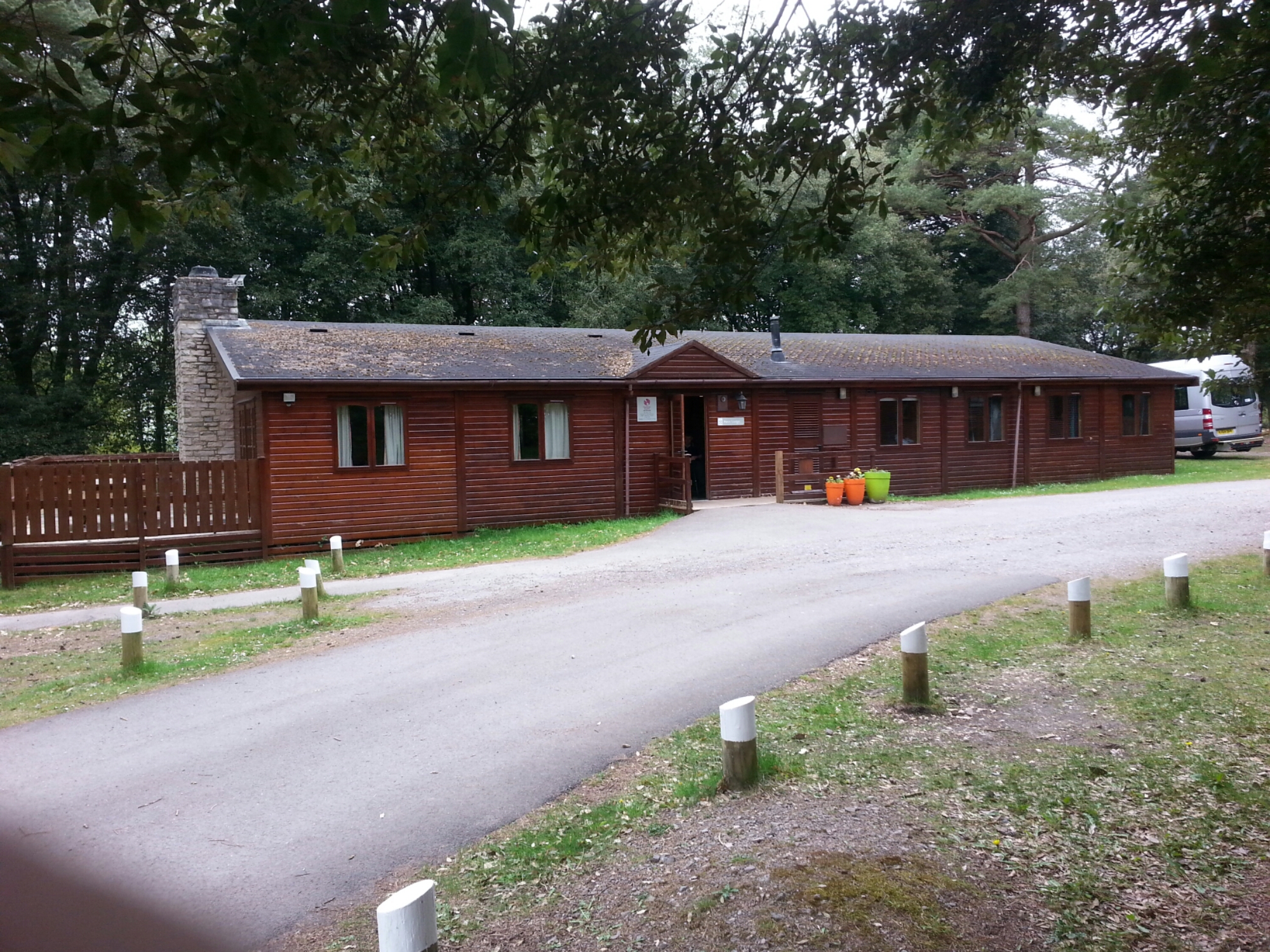 Our chalet, in its lovely woodland setting.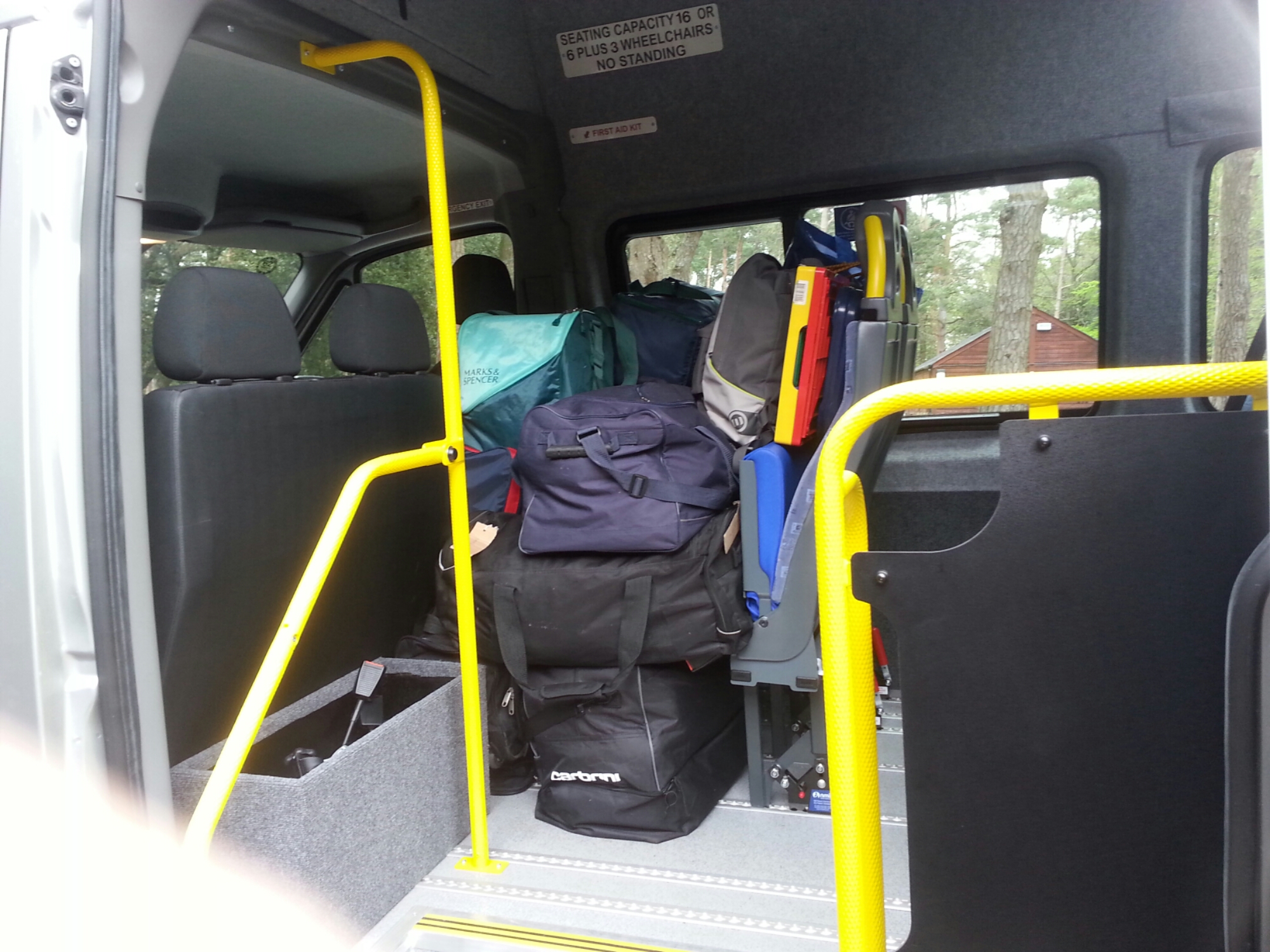 Luggage being packed into the minibus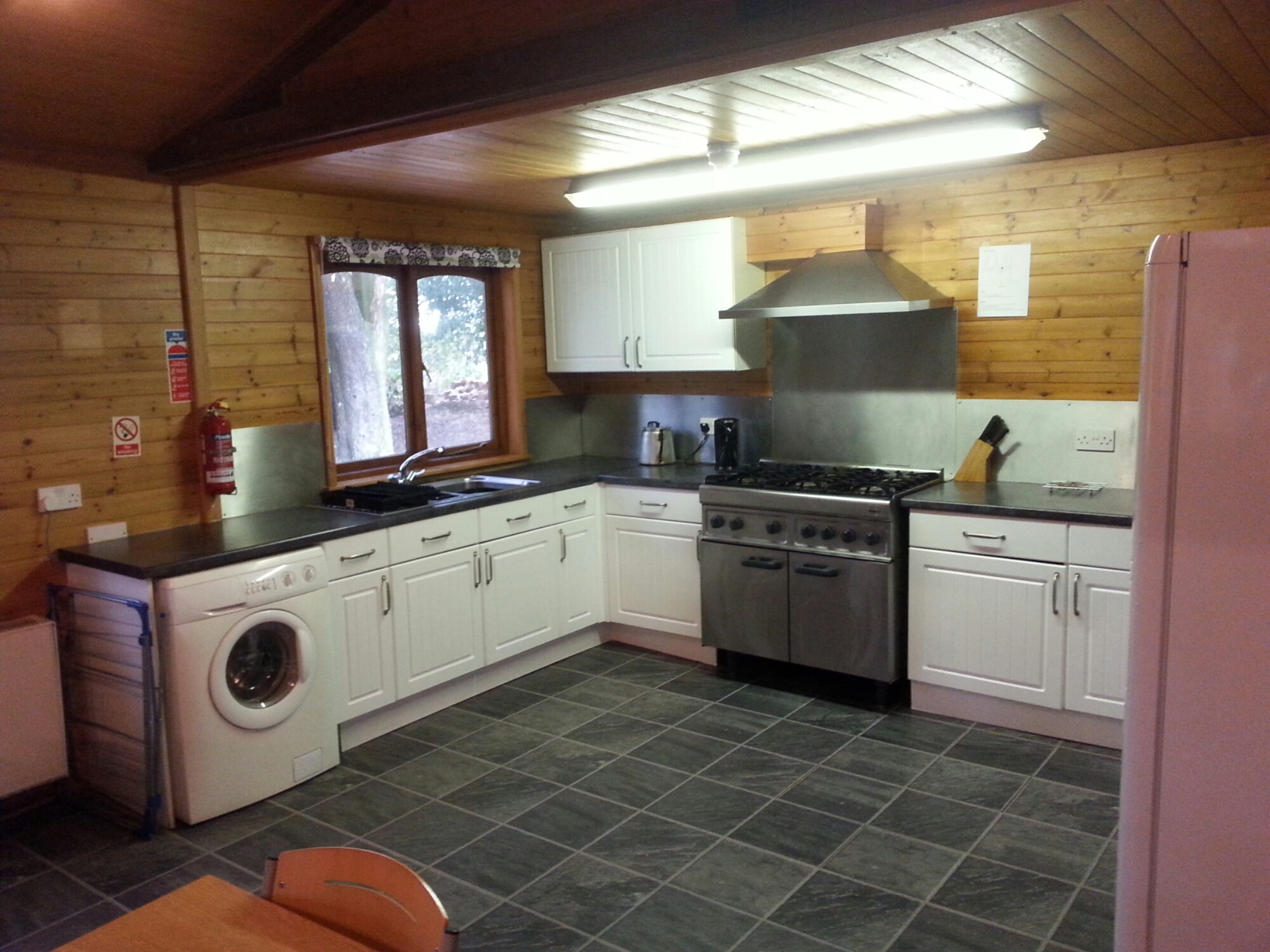 There is a large room at the end of the chalet, with a kitchen area for cooking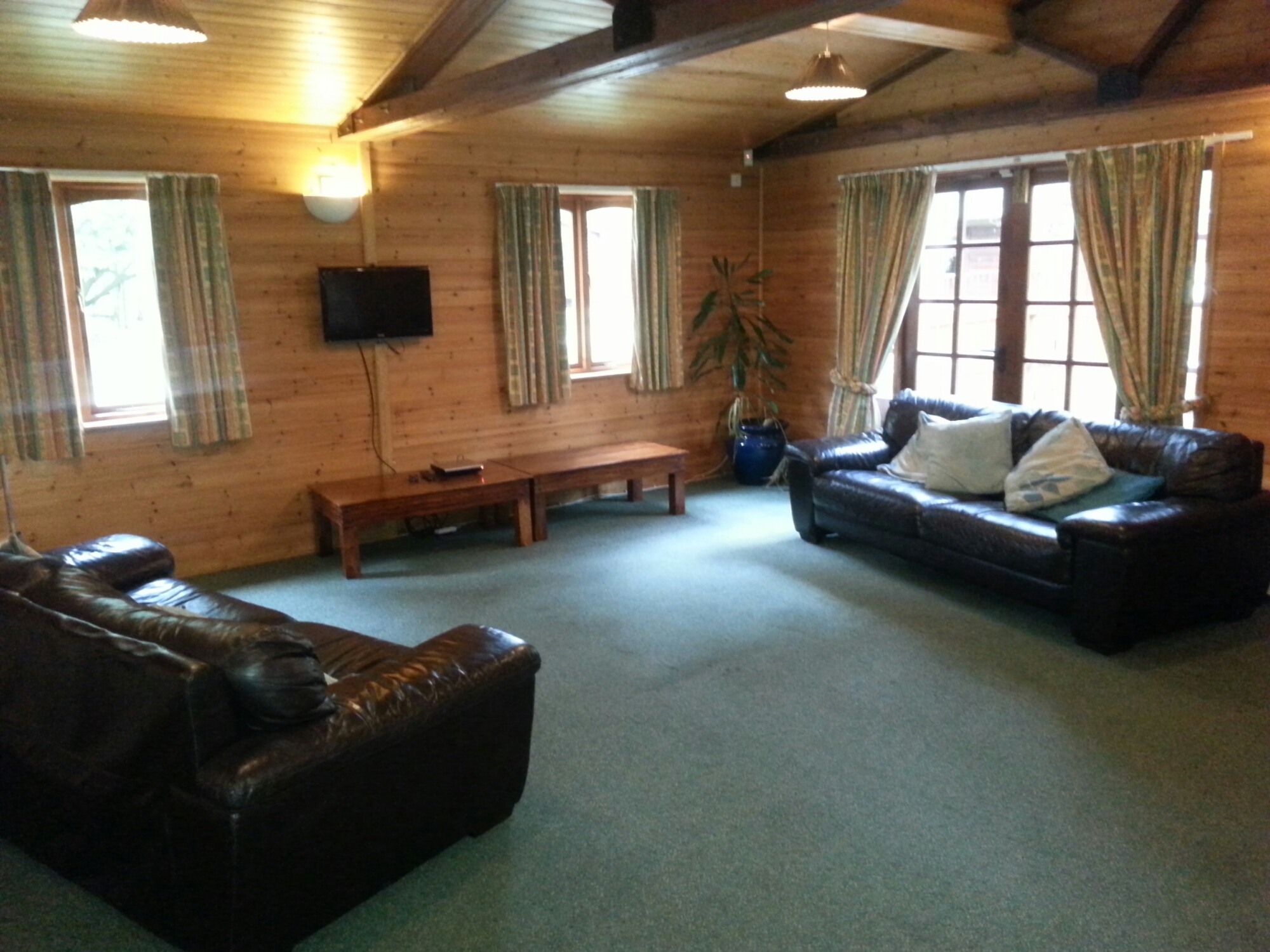 and (as well as the tables for eating an playing games), some comfortable chairs for watching TV or sitting around chatting.