Sharing a meal together is always popular at Oxford Phab and Oxy Oriental is a favourite because they have a wide selection, mostly Oriental – as you would expect from the name, but varied enough to be able to avoid very salty or spicy food – and a reasonable selection of vegetarian dishes.
The problem with blogging about going for a buffet meal with Phab is that by the time you have fetched food for those who can't fetch their own, and eaten yourself, everyone has finished and there is no sign of the food we have enjoyed.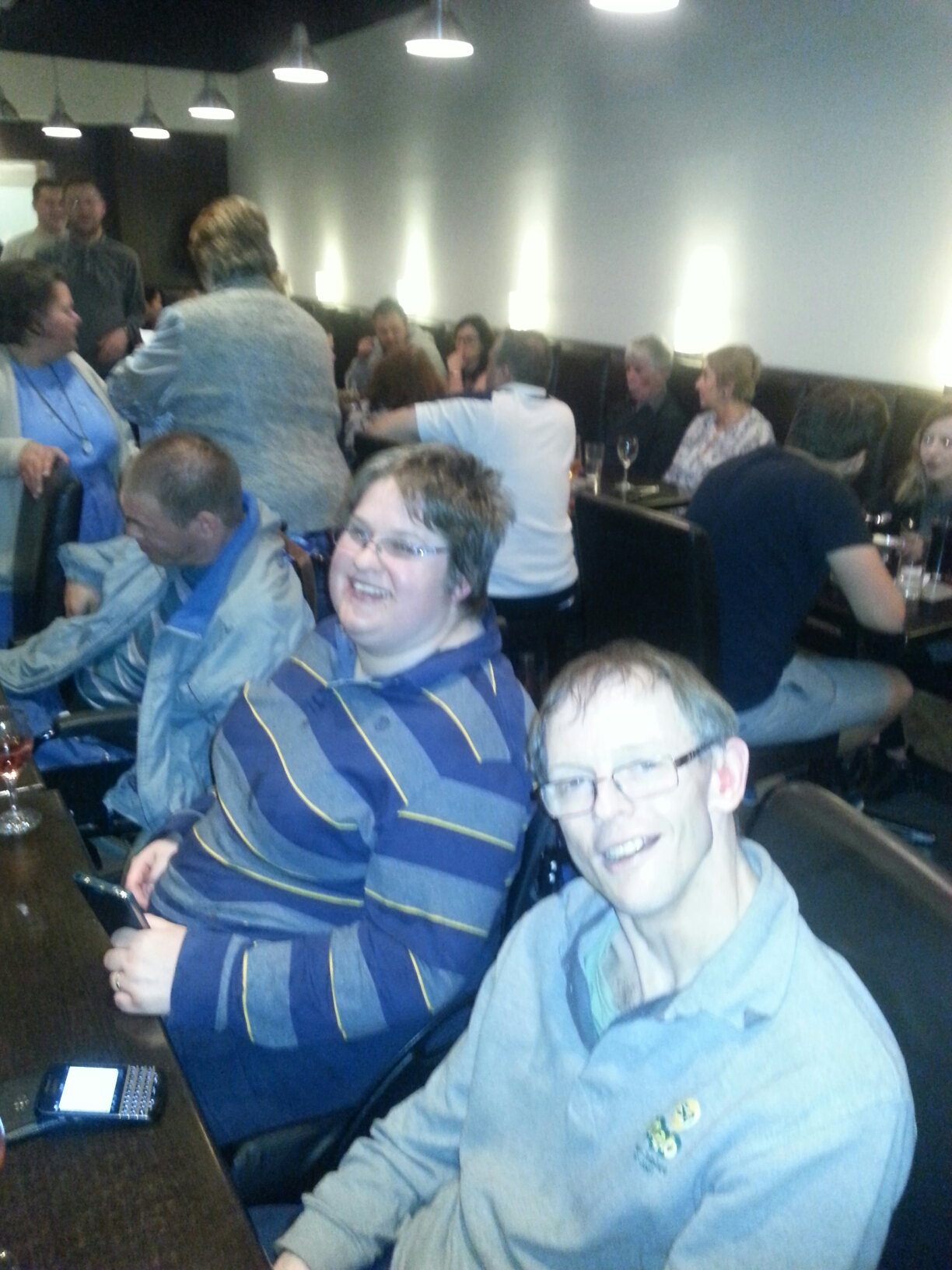 However you can tell we enjoyed it.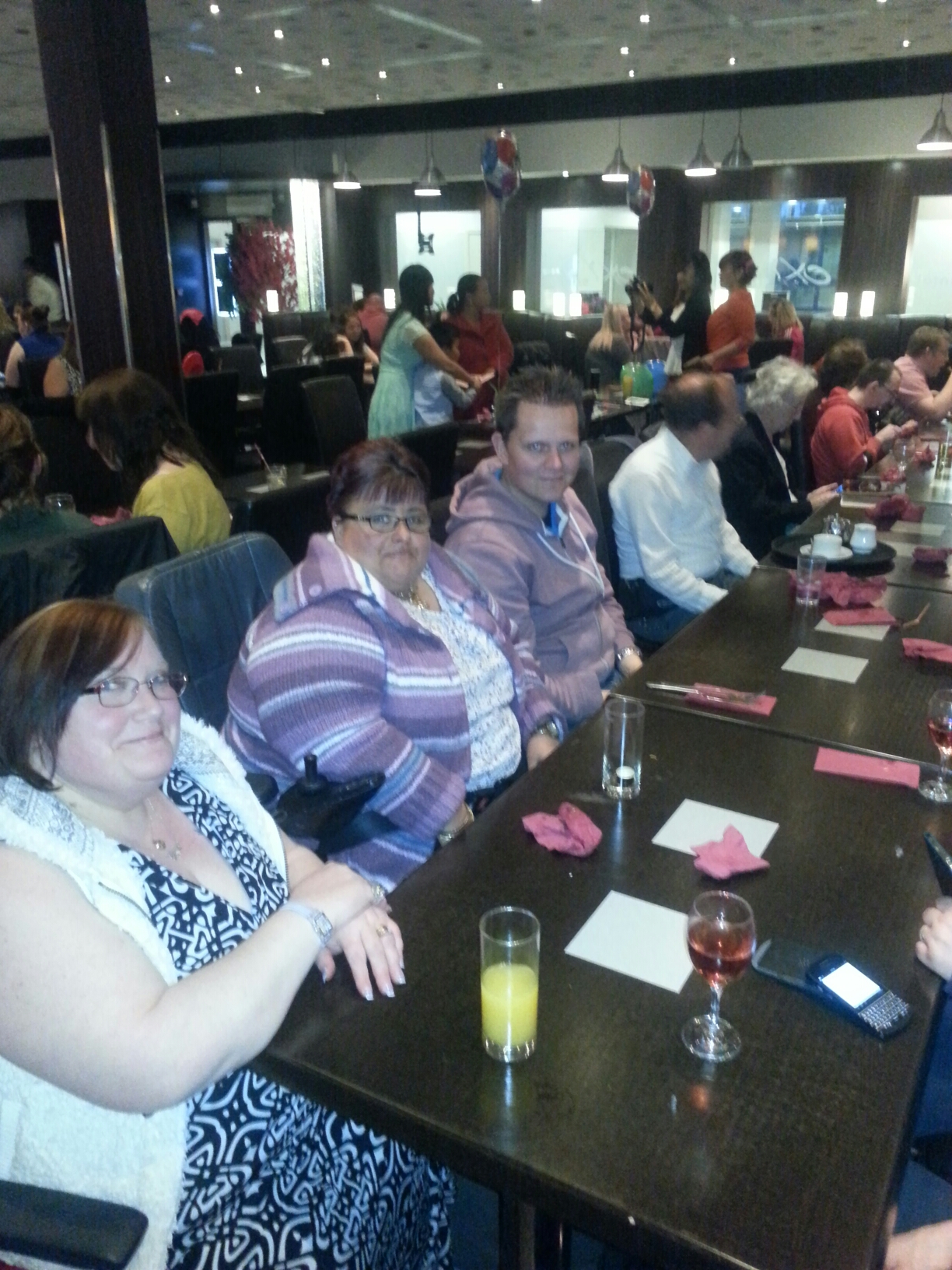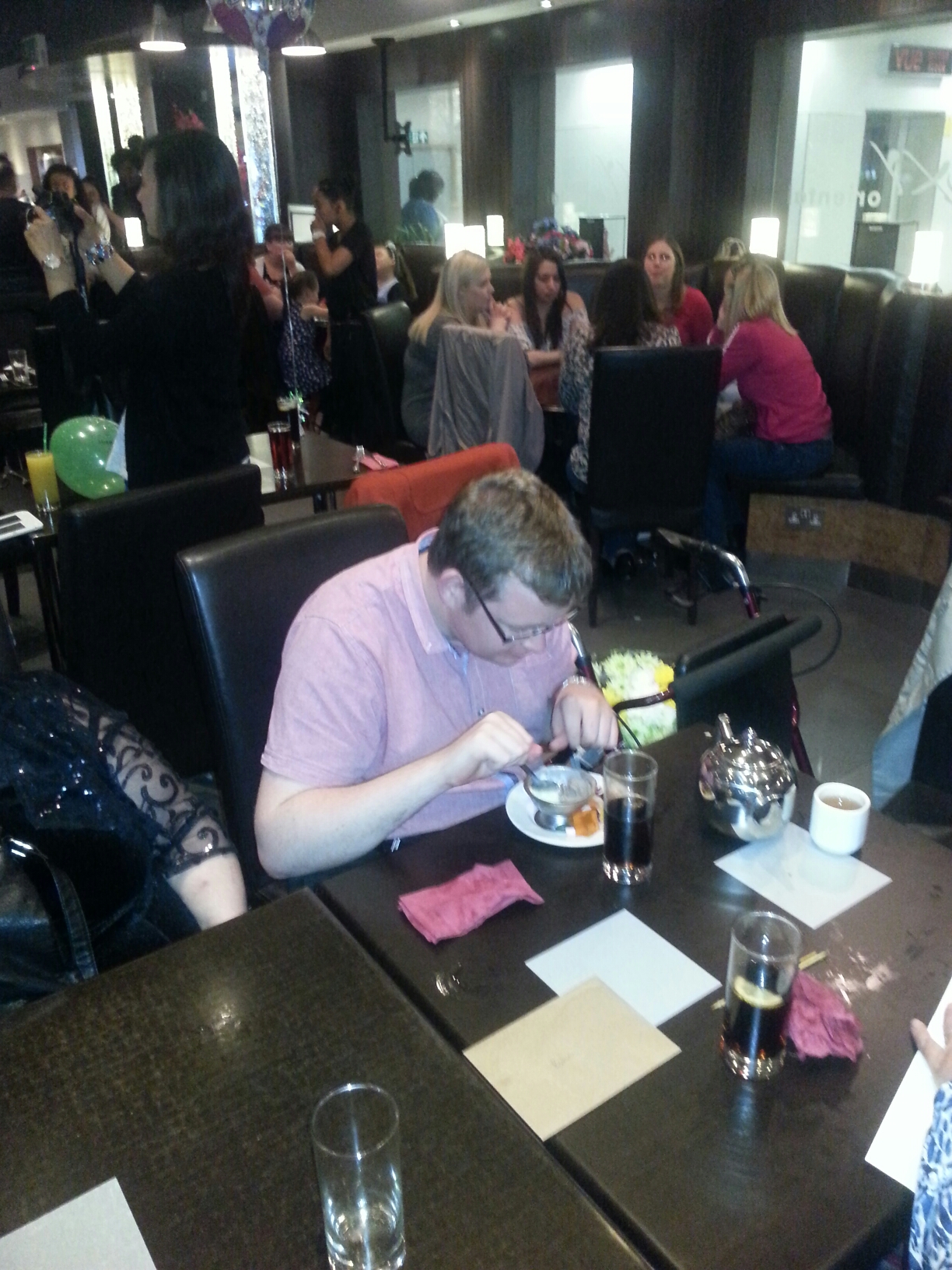 Only a little desert left