We played Boccia in the John Wesley Room.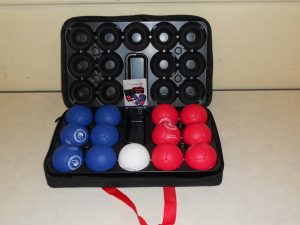 Using our new Boccia set – we had been borrowing Boccia sets before now to play.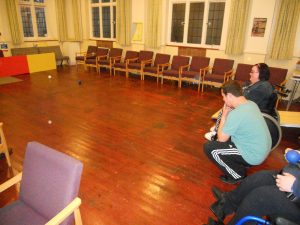 The John Wesley Room is shorter than the Hall, so we set up tables as a backstop.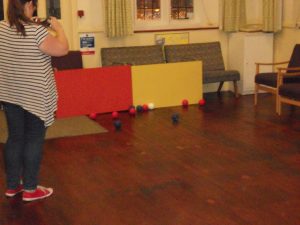 Knocking the white target ball away from its initial position is a perfectly valid – and sometimes successful – tactic.

and here we are on video !