We had our last opportunity to play Boccia in the Hall at Wesley Memorial before work starts on the room as part of the Open Doors regeneration.
Hopefully this will sort out the floor, as my ball kept drifting away from where I bowled it – though this did not seem to affect the other bowlers !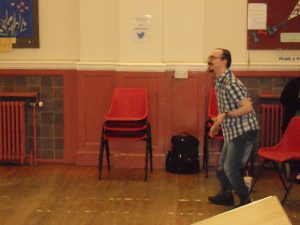 Just after another good bowl.