We encountered Terry Wogan a few times during our various Phab activities, most notably when we were presented with our Green Minibus by the Lords Taverners, at a charity cricket match.
He signed autographs, joked with our members, and talked cricket with Roy, our chairman at the time, who was a fellow cricket enthusiast.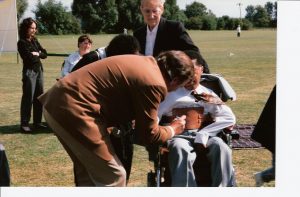 Sir Terry's readily distinguishable voice on the radio, and work for many good causes will be greatly missed.