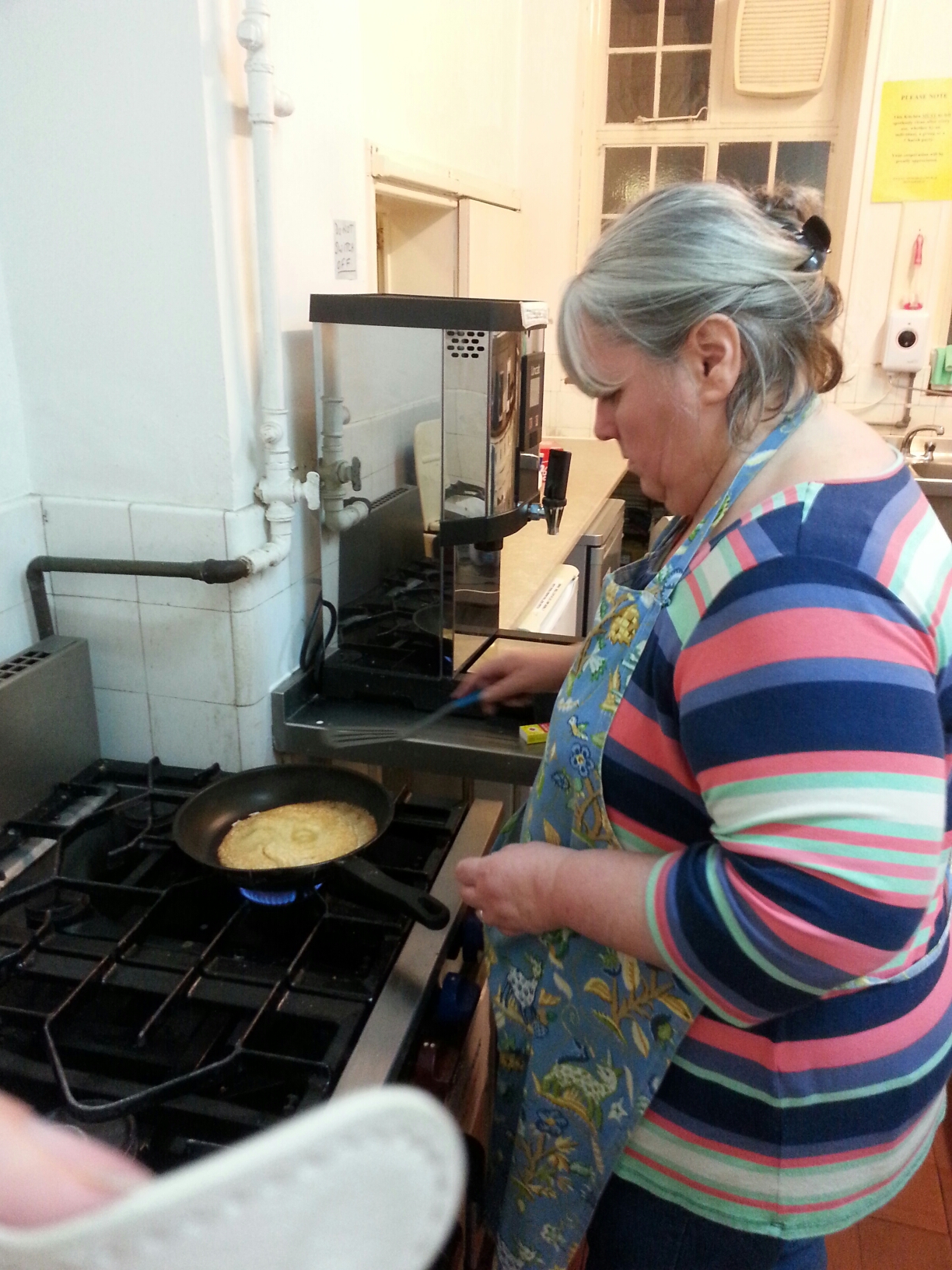 Cooking pancakes in the Wesley Memorial kitchen.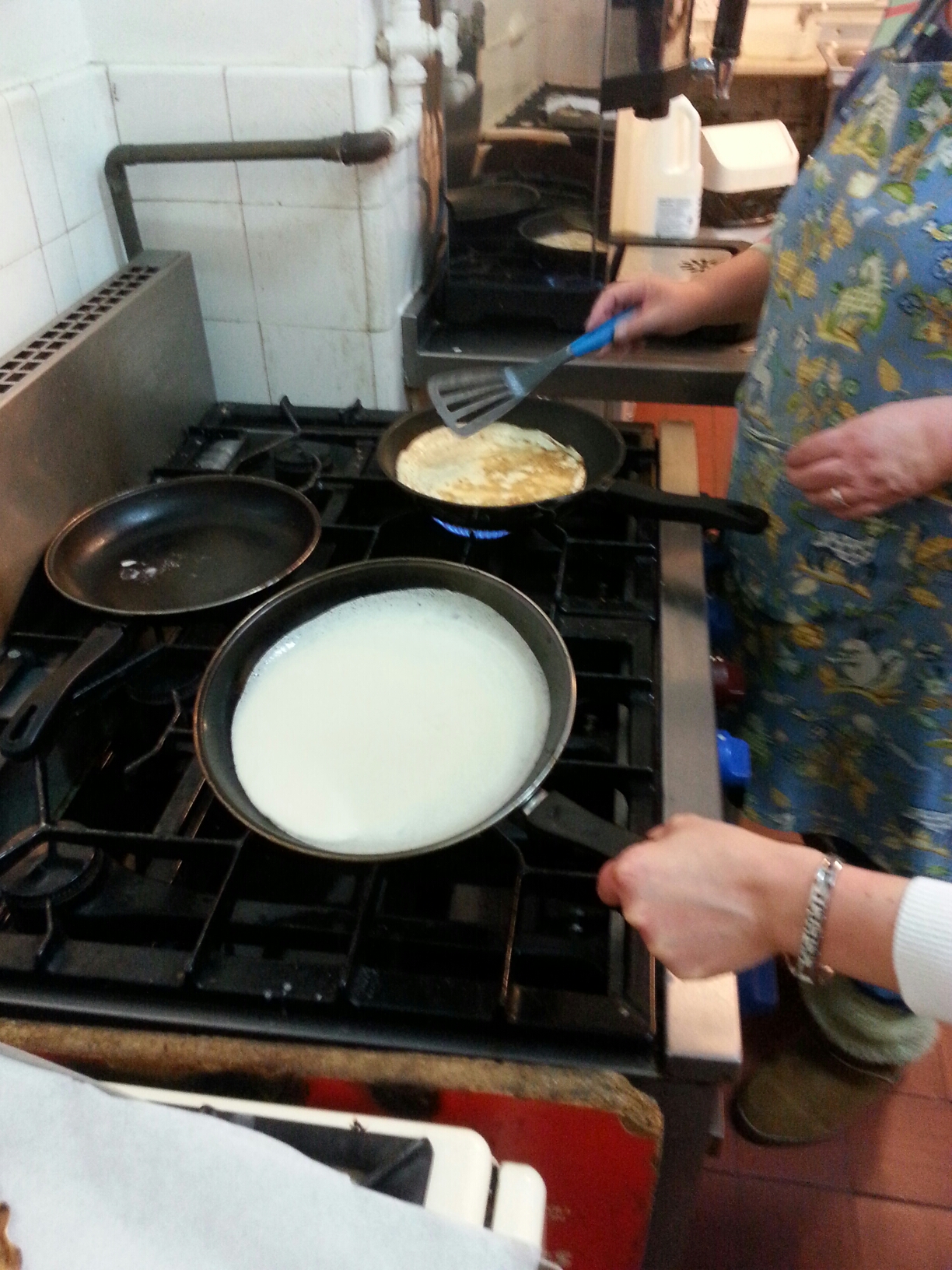 Production line!
We built up to two pancake makers and someone putting them in the oven to keep warm.

Then it was time to eat !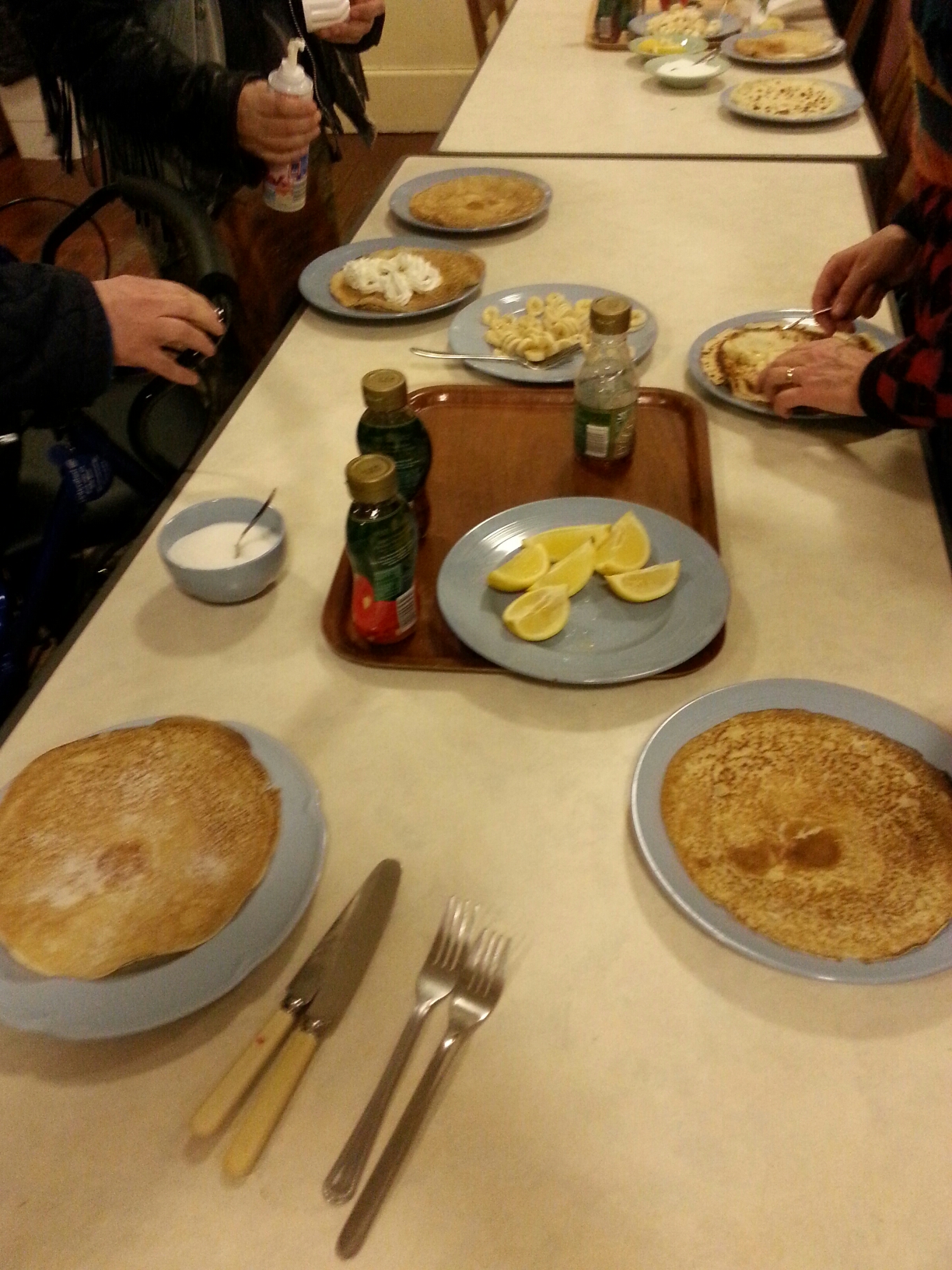 we had a good selection of fillings –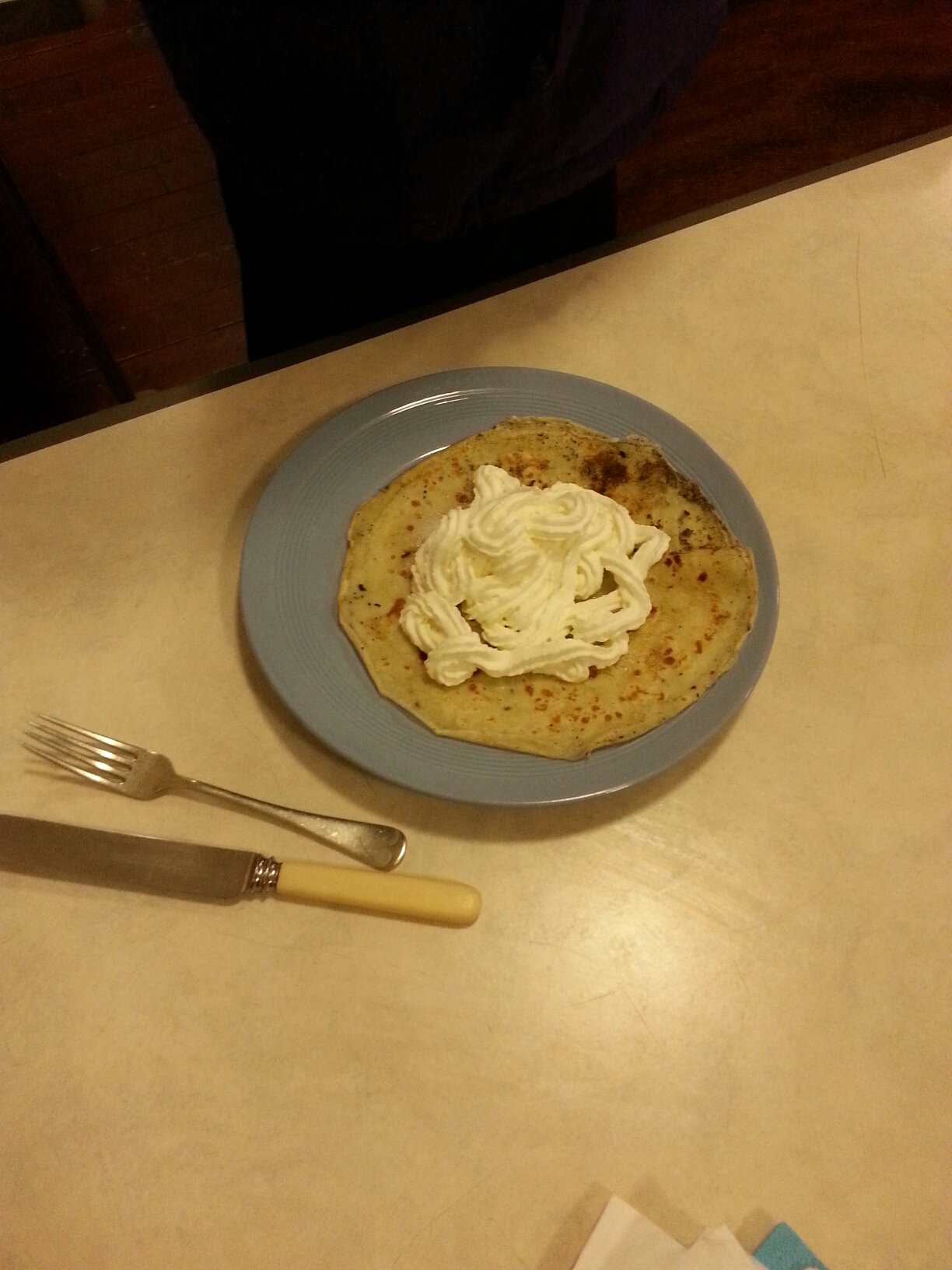 bananas and cream,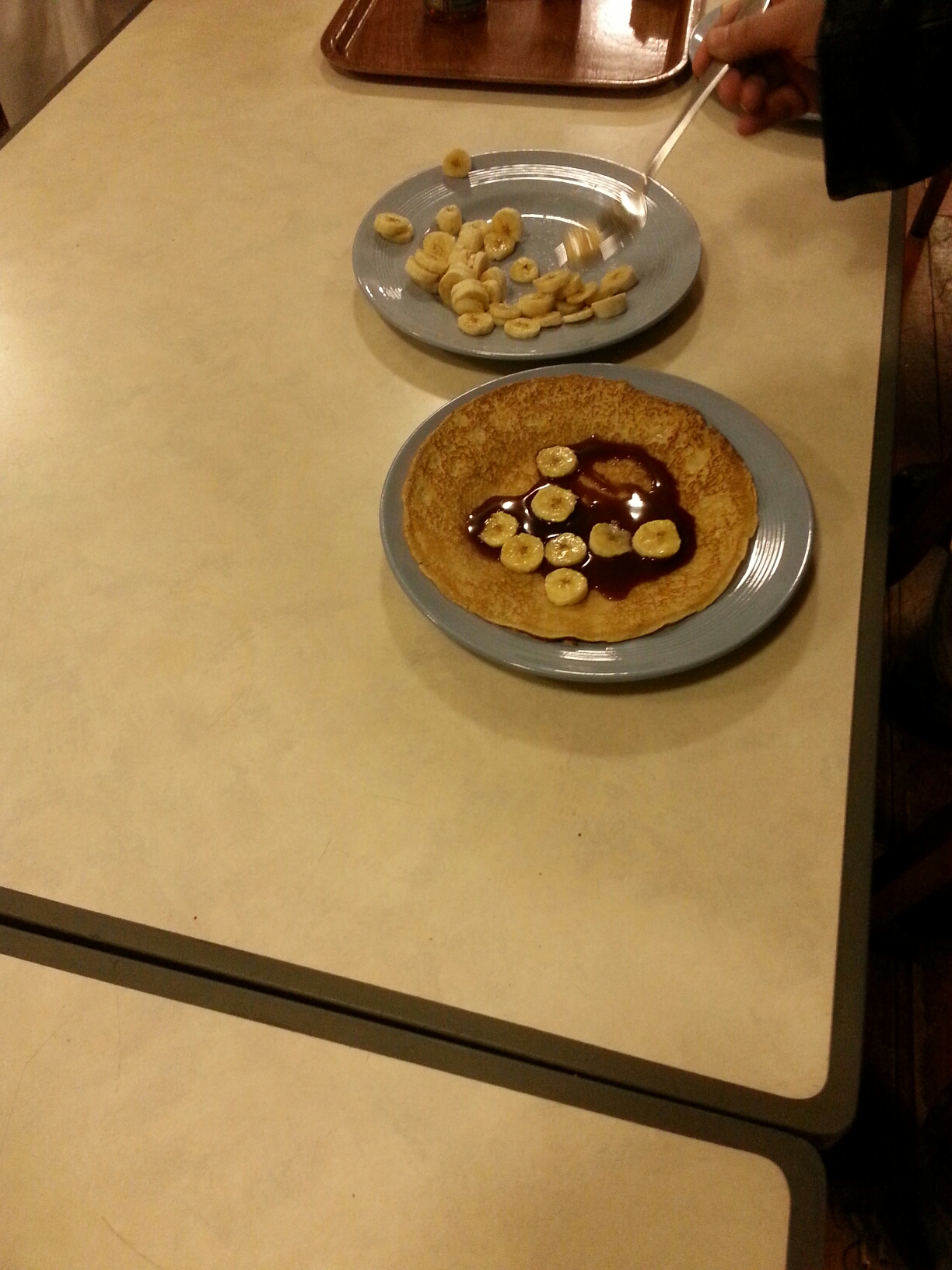 bananas and chocolate sauce,  as well as sugar and lemon juice,  or Golden Syrup.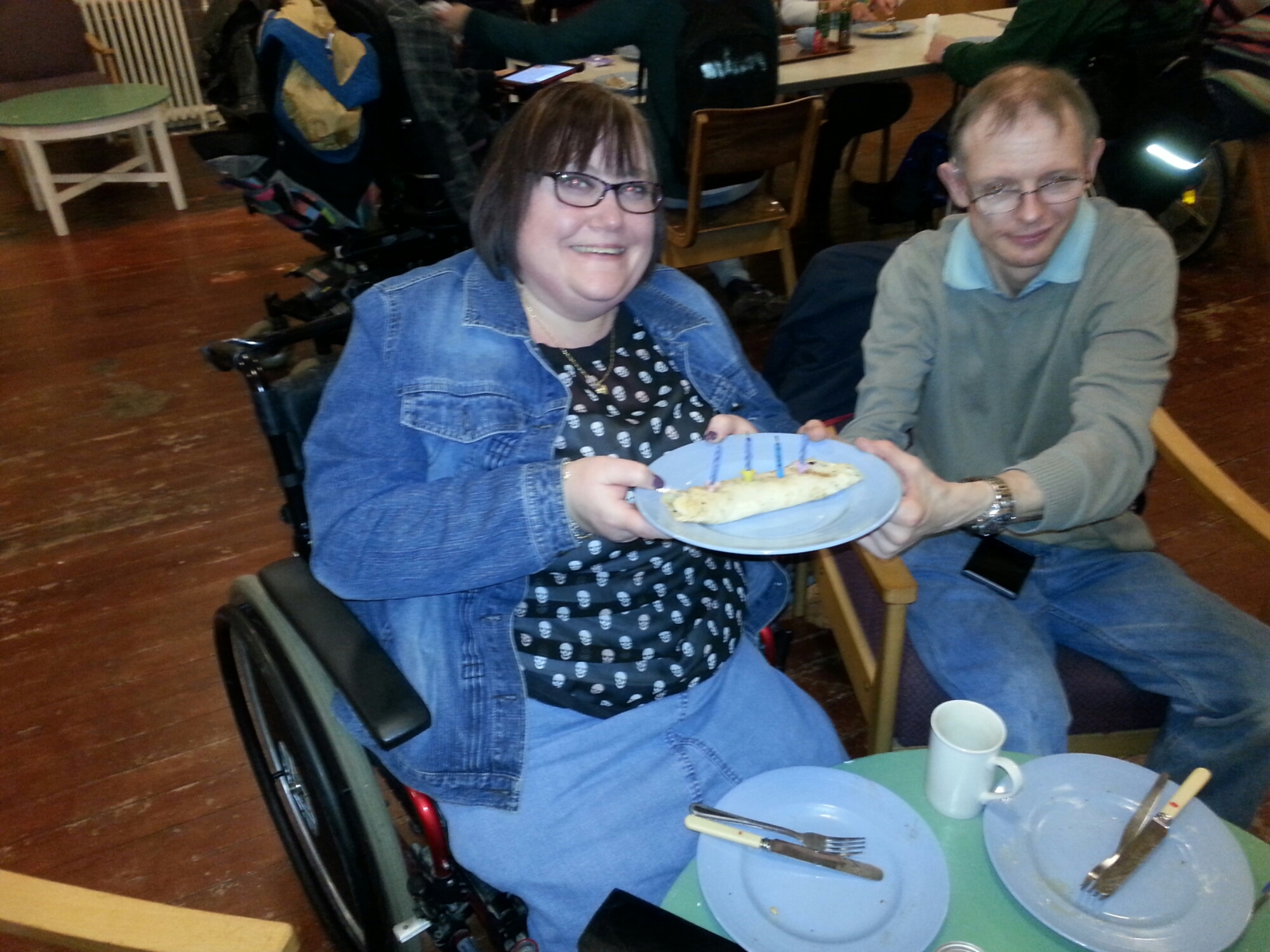 we even had a Birthday pancake !