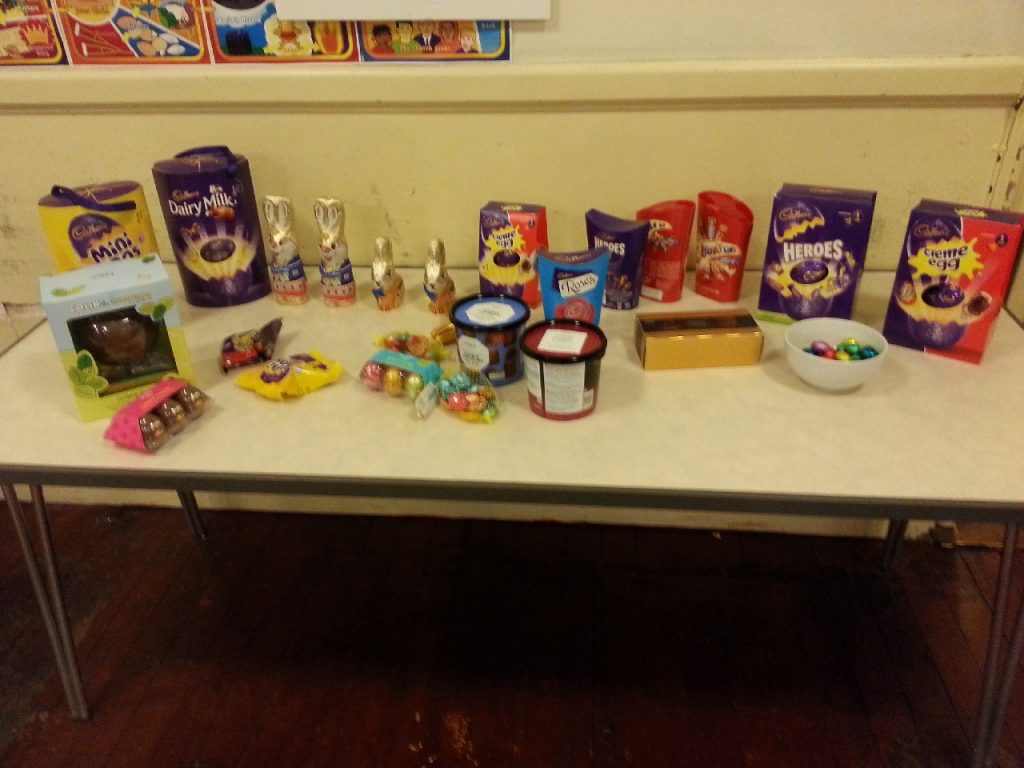 We play for chocolates ! Members bring some eggs, or chocolate bunnies or other treats and we redistribute them through the evening.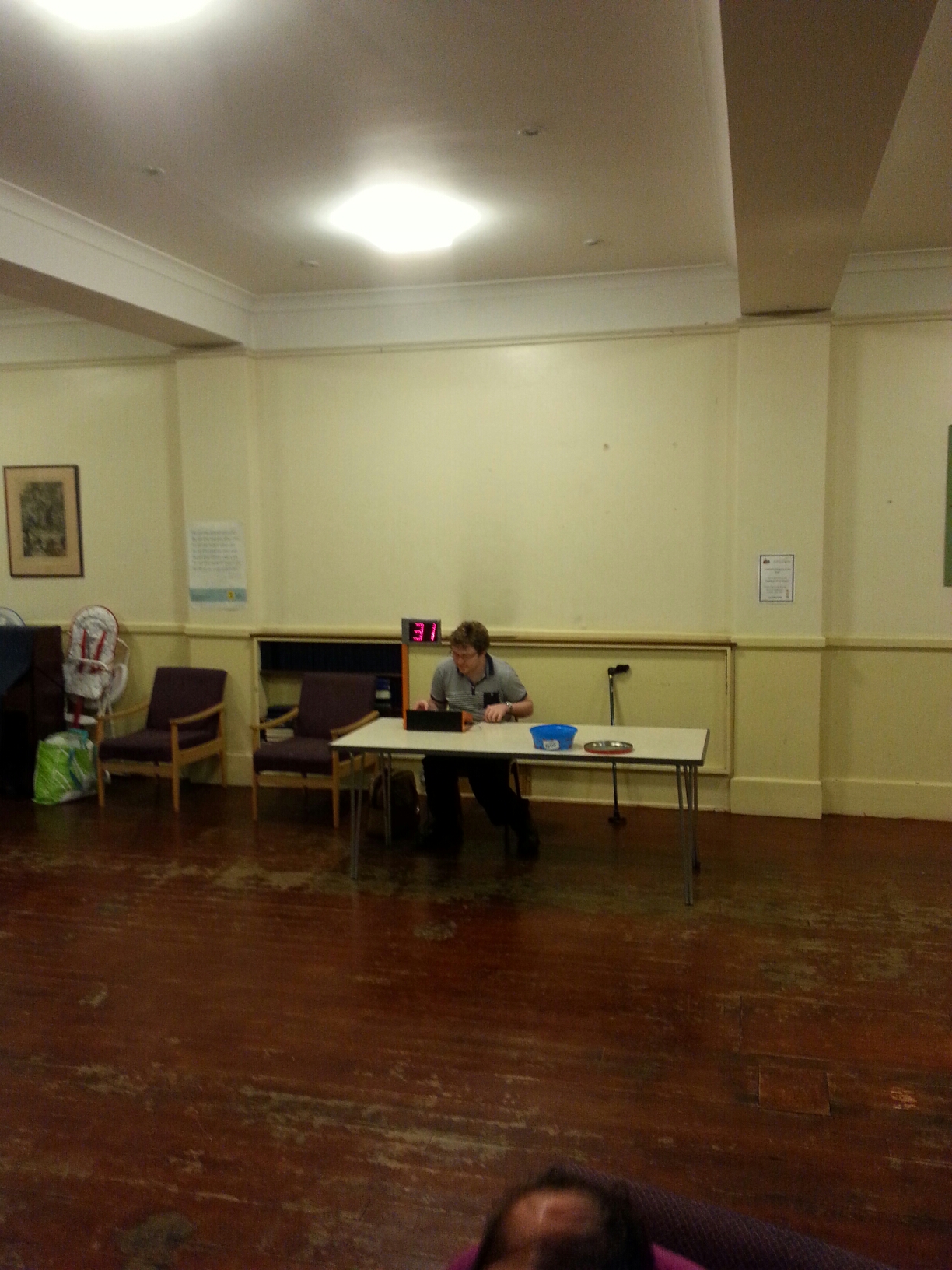 Our caller, with our fancy Bingo machine.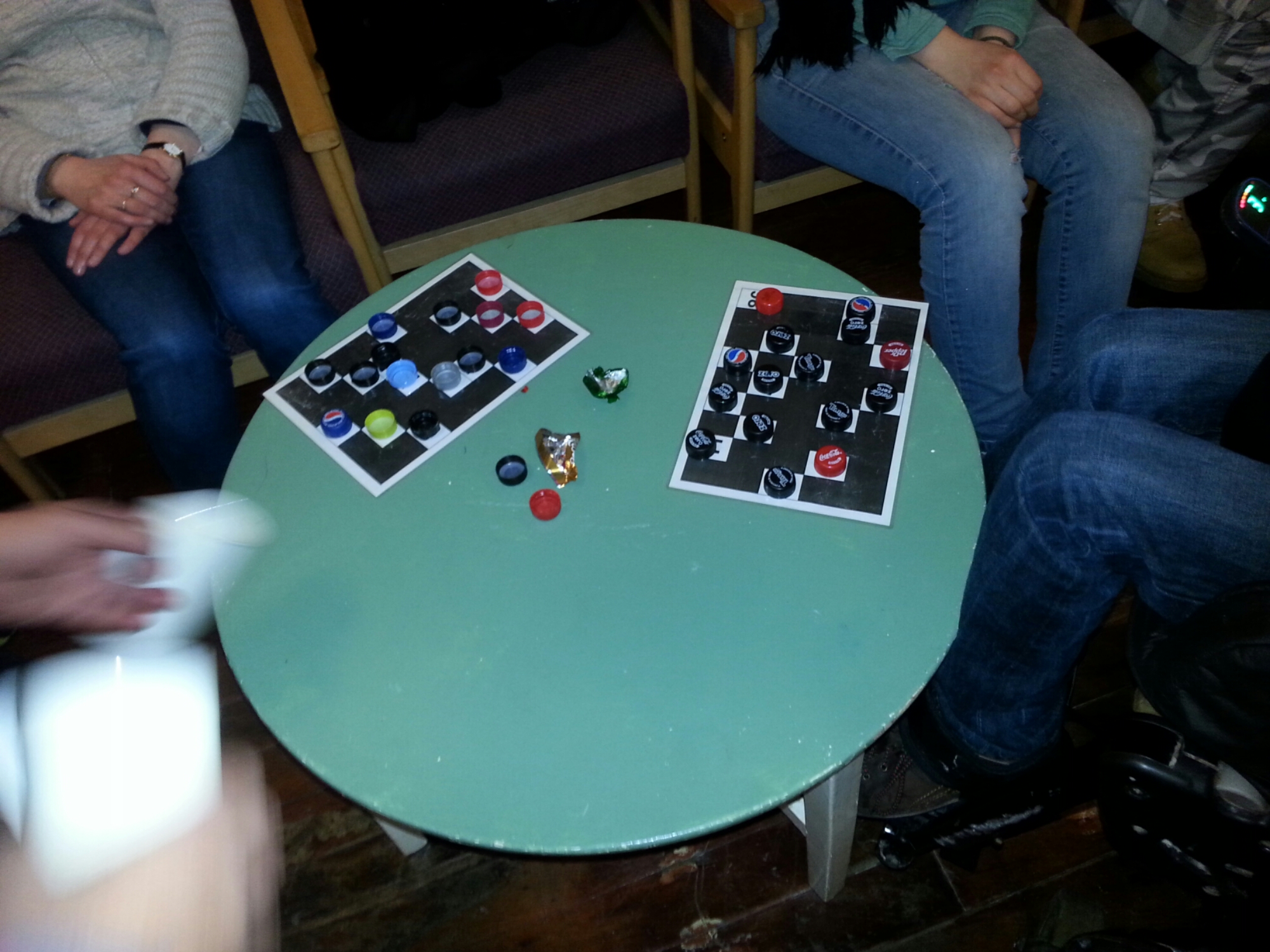 Two full cards – once we have played a few games we tend to carry on until everyone has won a prize.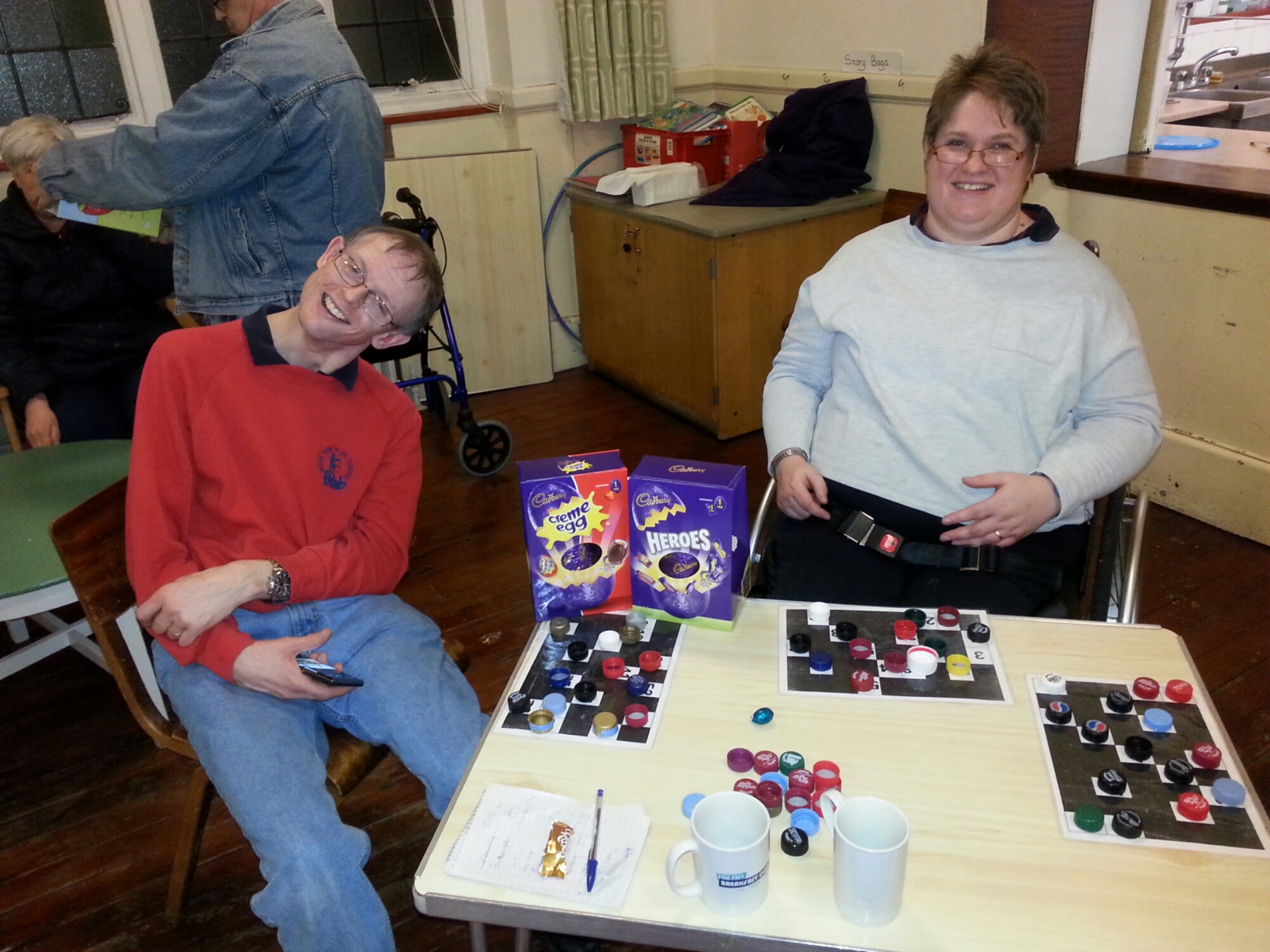 Happy winners with plenty of chocolate to take home !