We are the Hinksey Heights Golf Club Captains Charity for 2016 and they are donating the proceeds of the raffle to us, as well as other ingenious fund raising ideas.
Raffle
Their members have donated some very generous prizes.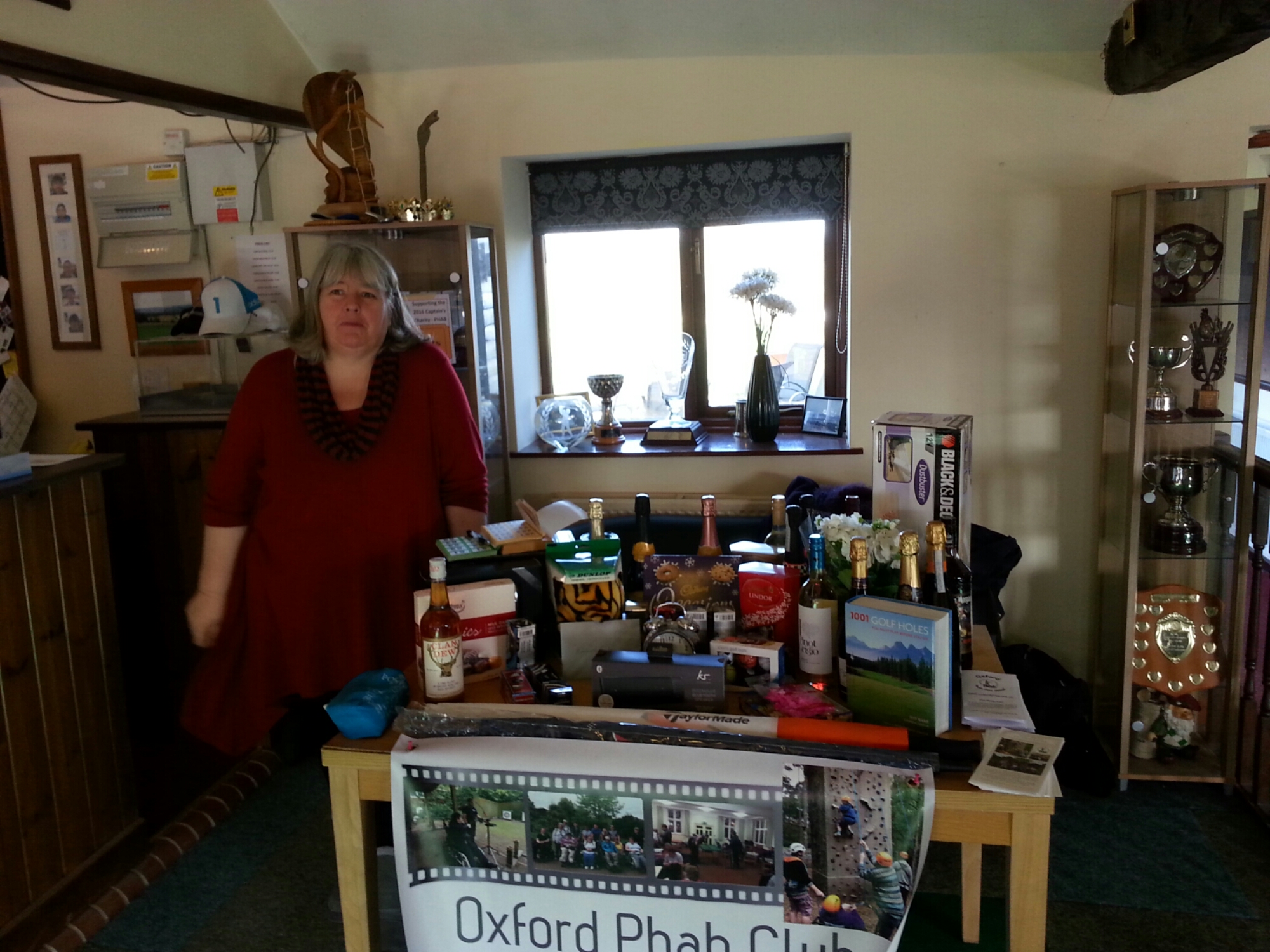 A wide selection of raffle prizes – many, unsurprisingly, with a golfing theme.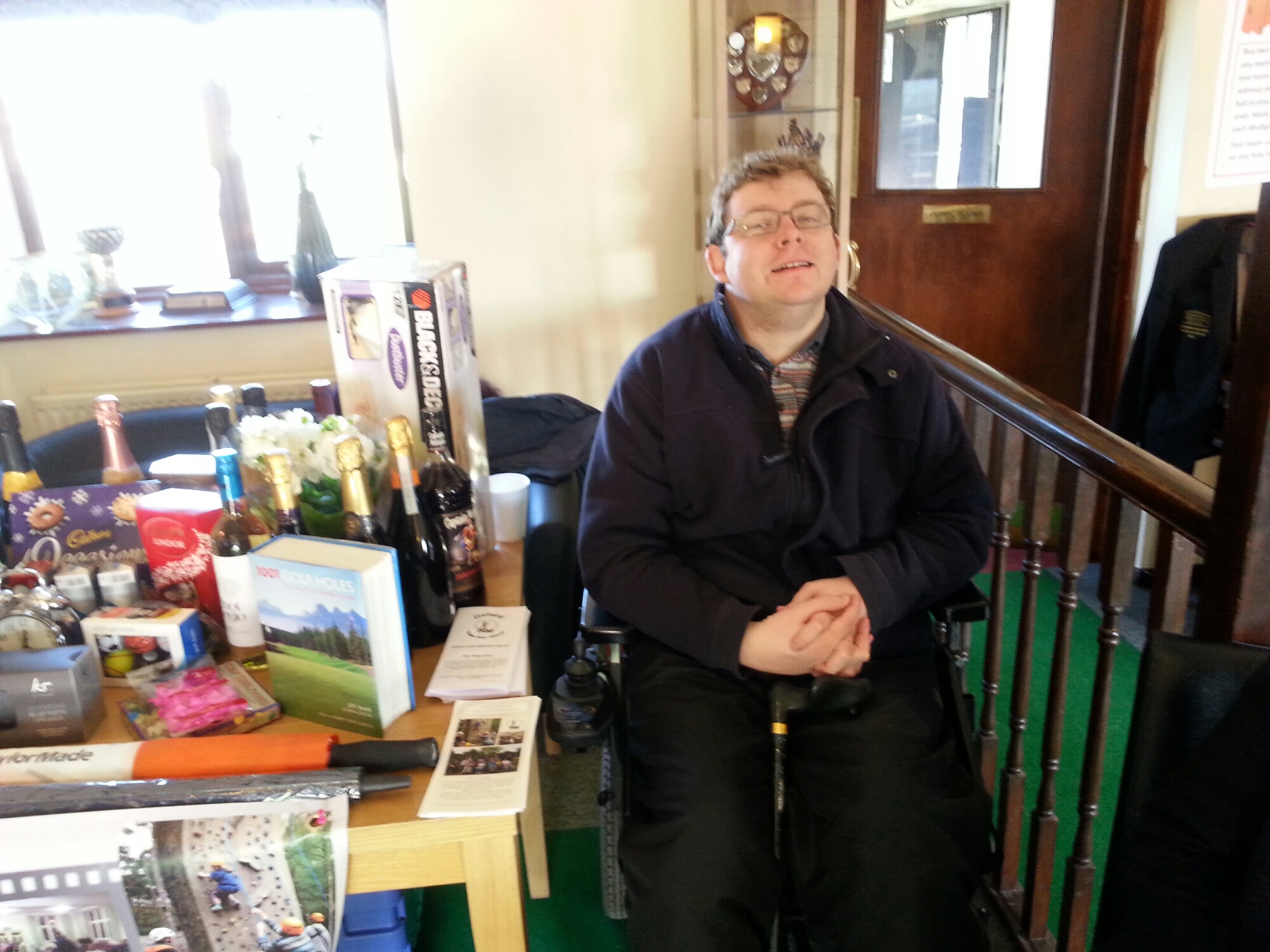 Although not everyone could make it to the event, we were very pleased to have the support of those who did manage to get there.
Exploring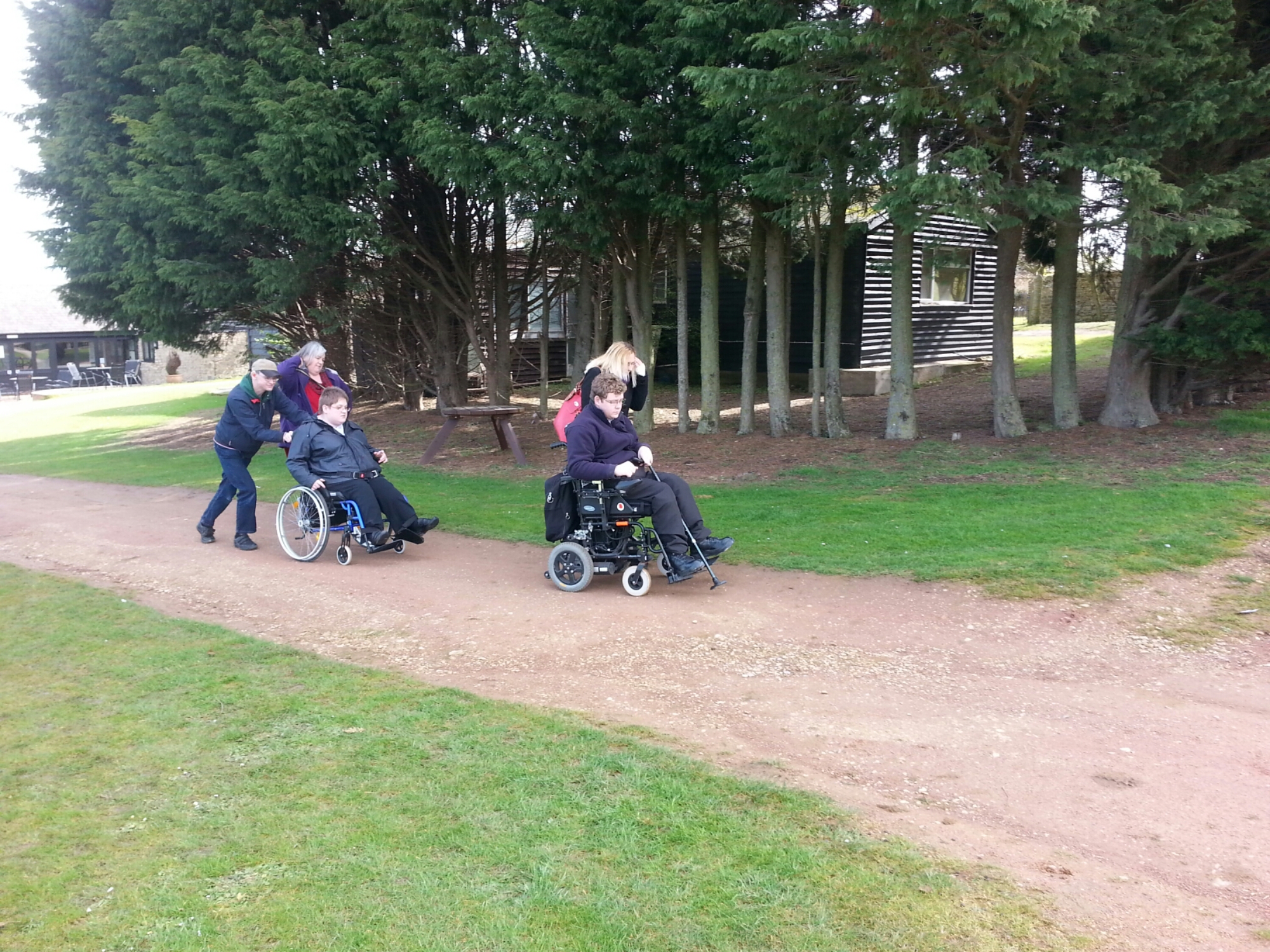 When the initial rush of raffle ticket sales had died down – since most of the golf club members were out playing their round of golf – we went for a walk to explore the course.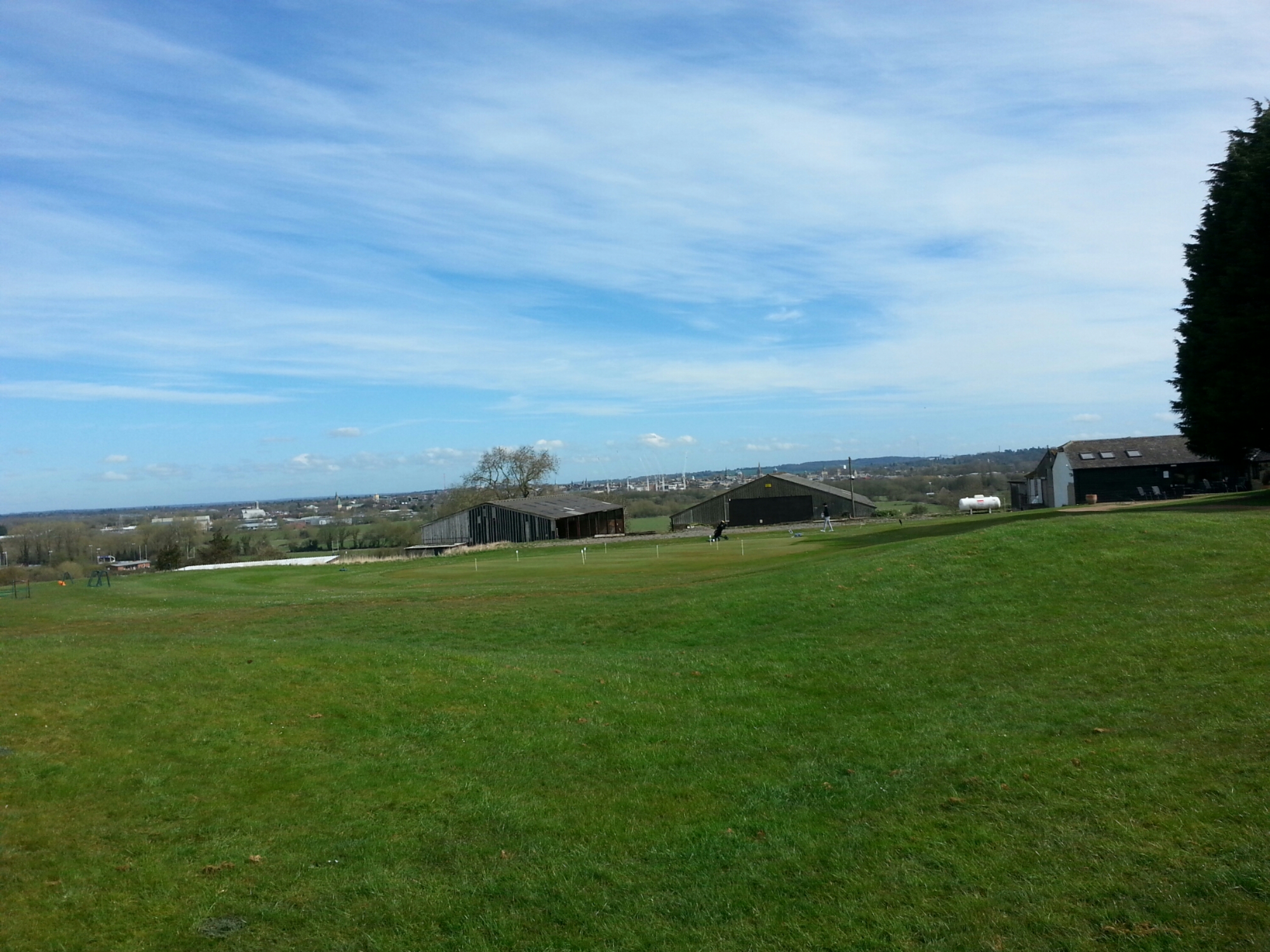 The view of Oxford is amazing.
Footgolf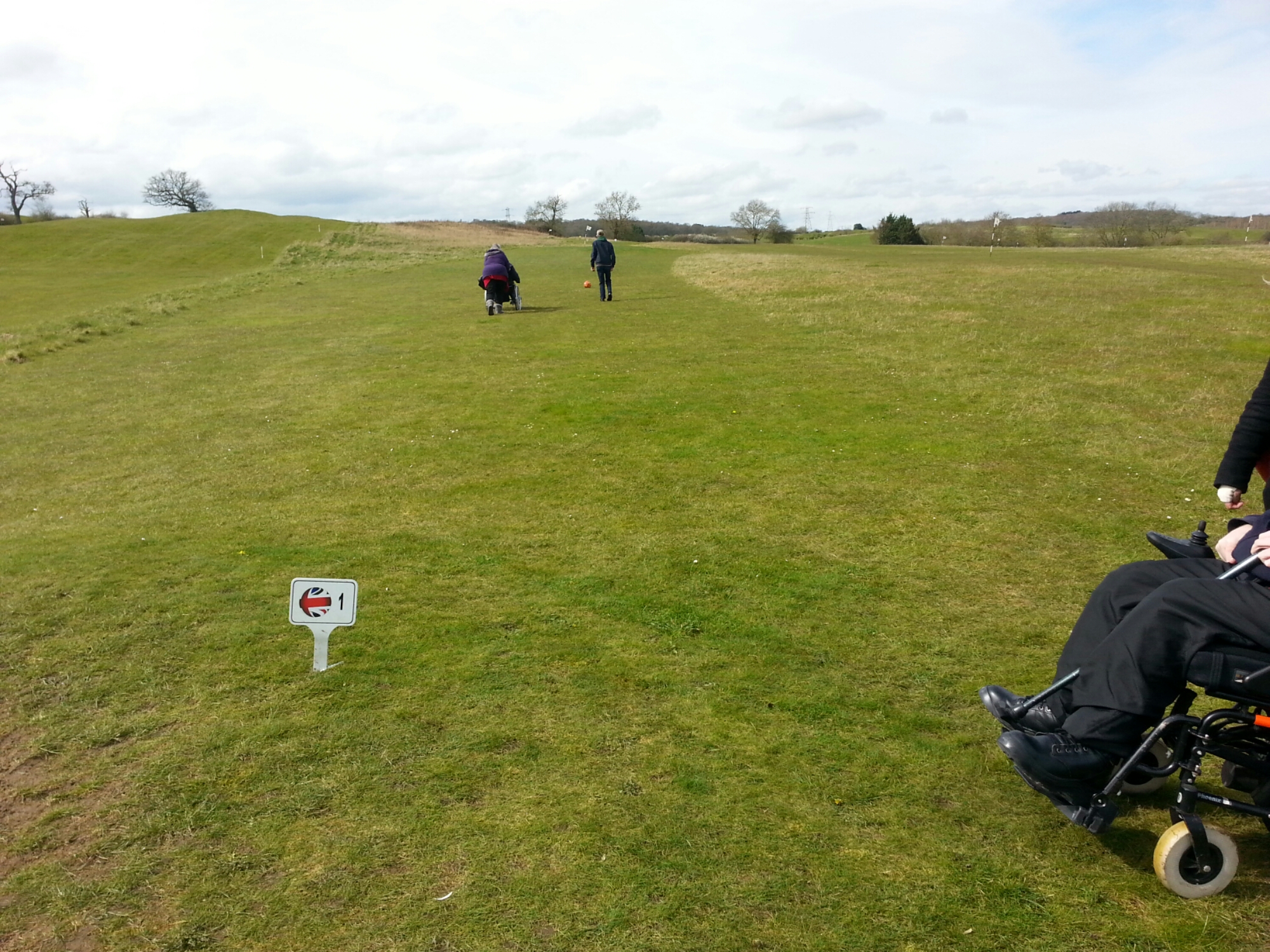 One of their activities is Foot Golf, which is like a combination of Football and Golf, though we invented our own variant – by seeing how many throws were needed to go from the tee box to the hole.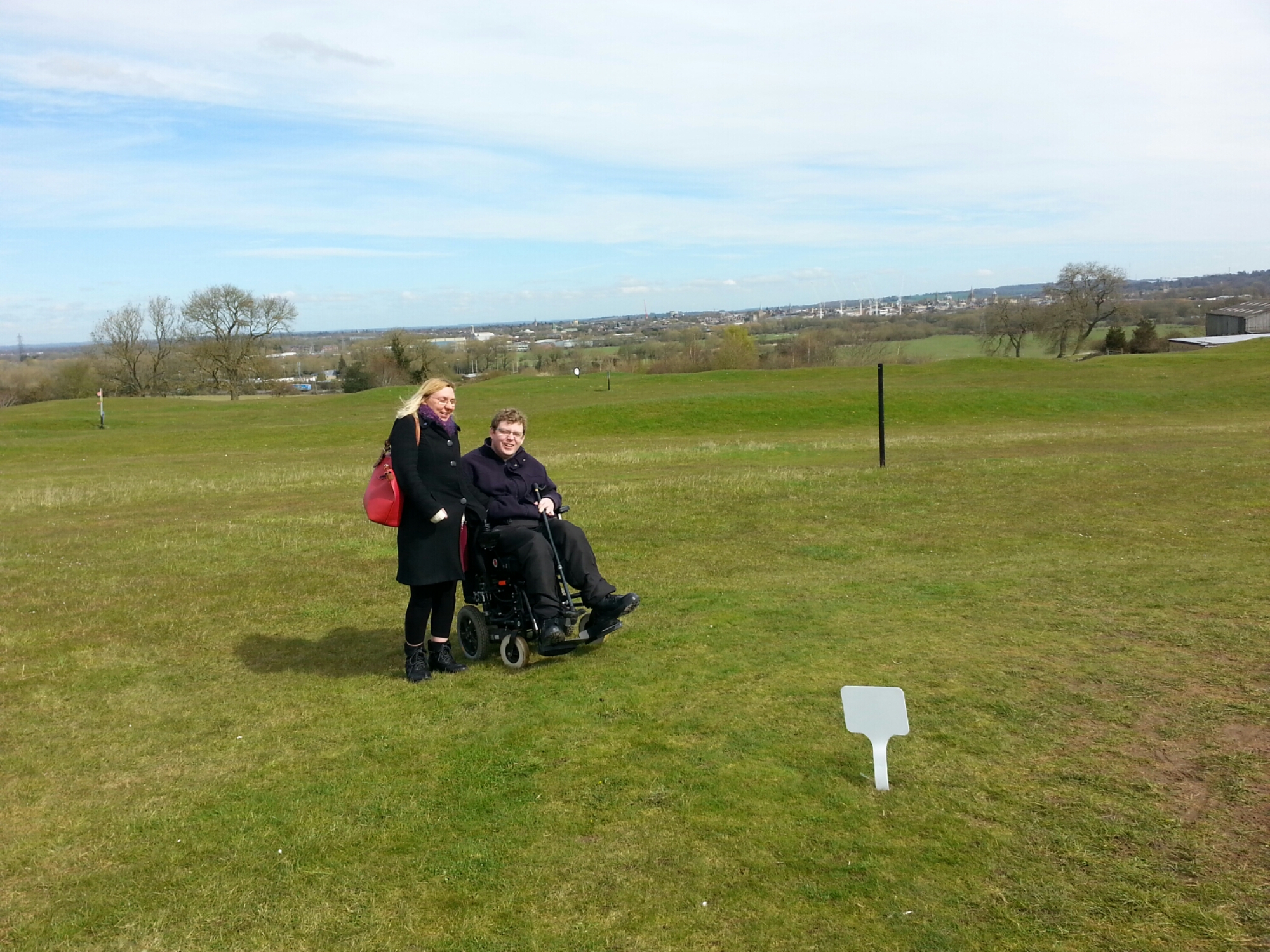 The weather was a little chilly, but sunny,  a good day to be out of doors.


Here is the ball heading for the hole !

It is trickier than it looks !

Simon teeing off in our hand thrown variant on FootGolf – note also the amazing view of Oxford in the background.

Simon makes it look easy !