After our Archery session we moved on to the High Ropes. These are allowed us to get high up into the trees !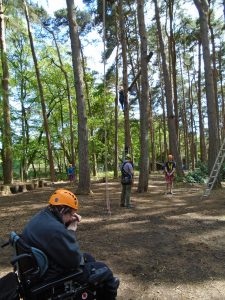 In the middle of this picture Maria is climbing a tree, watched by Tom and some of the Avon Tyrrell instructors.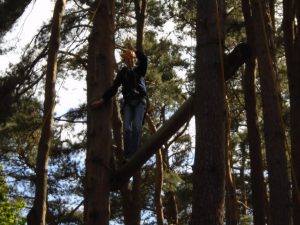 I am walking along a log above the forest.
https://vimeo.com/167383472
I do make it to the end !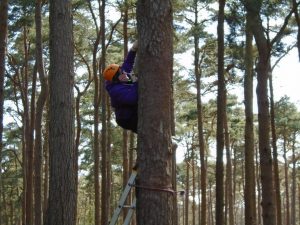 Trisha climbing.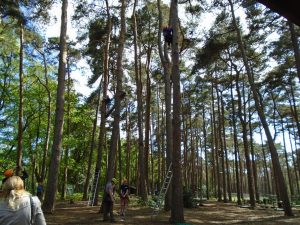 Trisha has climbed even higher, while, in the background, Helen has climbed up to the horizontal log.
https://vimeo.com/167383748
Kelly going for a swing !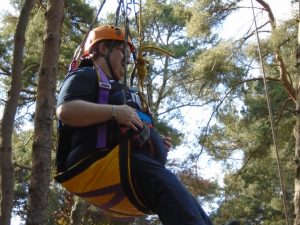 Sarah on the High Ropes – heading up,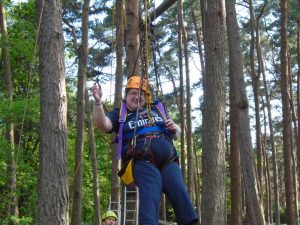 and has enjoyed the experience !