Heartbeat Hike is one of our main Fundraising events of the year – so please donate.

Arrival and Registration
A small team from Oxford Phab arrived early to set up a registration desk.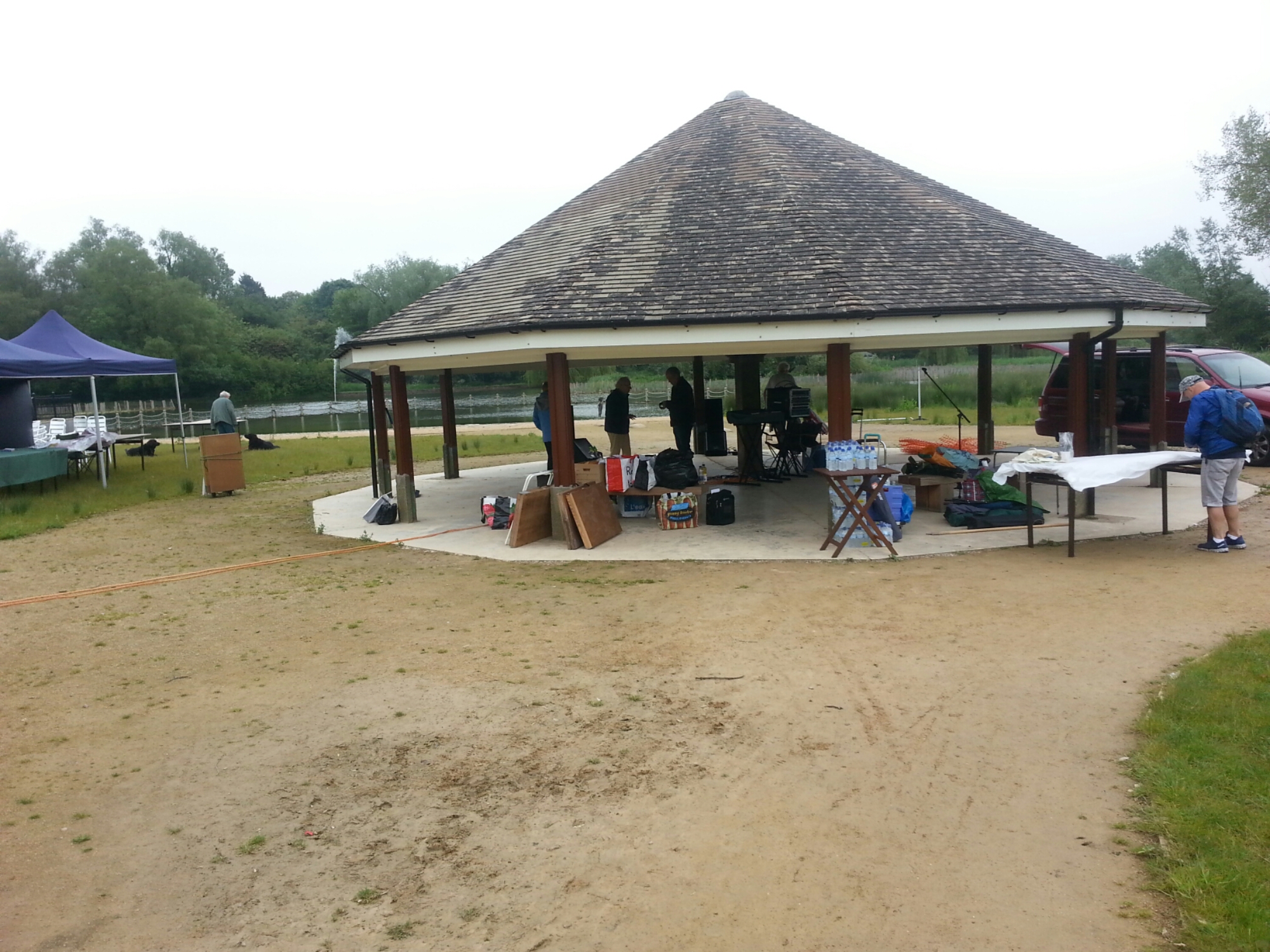 Sound systems being set up at The Rotunda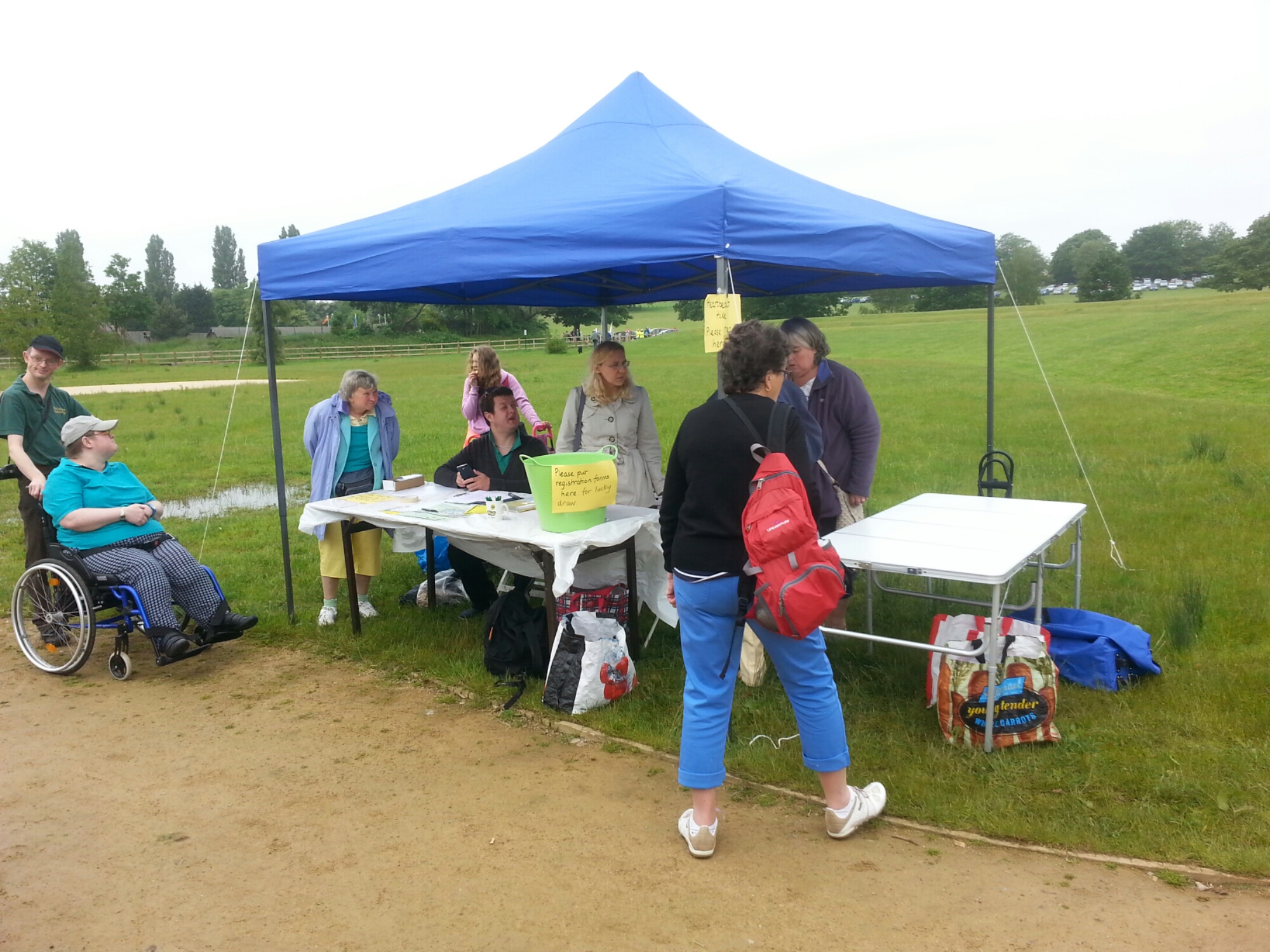 Oxford Phab at the registration desk.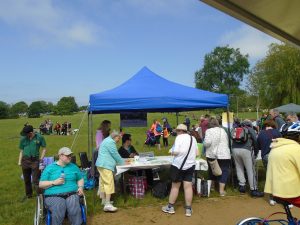 Clubs came from all over the country – many had made banners, which were later judged in a Best Banner Competition.

A selection of the banners, plus the flag of the Midlands Region.
Entertainment at the Bandstand
While clubs were arriving from far and near there was plenty to keep them entertained.

Fancy Dress competition
Official Start of Heartbeat Hike Wicksteed

As people finished they had their book stamped, were given a medal and were offered a drink of water.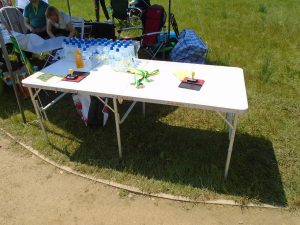 No pictures of this actually happening as this was a hectic time, so this was taken after the rush had gone.
More entertainment at the Bandstand
While people ate their packed lunch there was more entertainment at the Bandstand

Facepainting

Phab goodies on sale

Music from Acoustic Us – a four piece Northampton band playing a variety of music.

https://vimeo.com/169728293
George Martini doing a Zumba session as part of the afternoon activities – an amazing amount of energy on such a hot day.

More music with Helen and Garth
Train Ride

Some members bought discounted (with Phab membership card) wrist bands and went on the rides, but others had a more sedate train ride !

Packing up and going home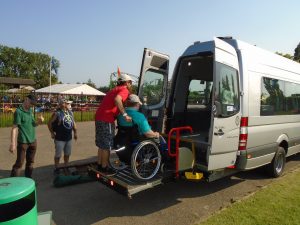 We packed up the Registration desk, and loaded the minibus, ready for the journey home.