Once again we are at Cowley Road Carnival, as last years day was successful despite the blustery weather.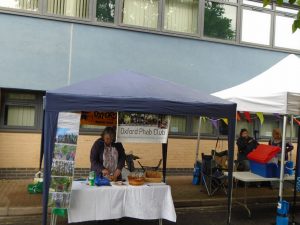 We arrived early to start setting up, in a slight drizzle.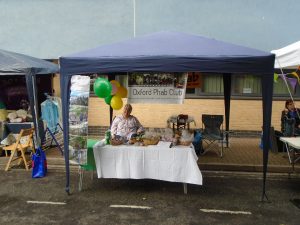 Here we are ready for the public.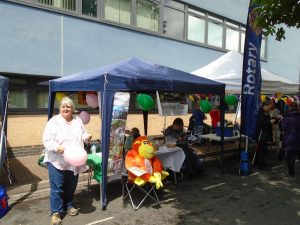 We have a monkey whose name is known only to a select few, and the public are invited to try to guess his (or her) name to win it for a very reasonable entry fee of 20p. Once again we are next to our friends from Oxford Spires Rotary.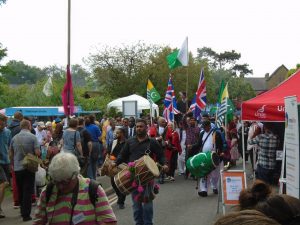 The Mayor of Oxford came past, and later stopped by for a chat.
Many people dropped by to purchase home made sweets, guess the name of the monkey, or chat and find out more about what we do.Luckily the drizzle has stopped and we had better weather for most of the afternoon, until the Carnival closed at 5pm.

Shortly after we started to pack up the rain came on again, but we managed to get most things into shelter until we were able to fetch the minibus and load it to go home.