We had our Christmas Party and Disco in the newly refurbished Hall at Wesley Memorial Church.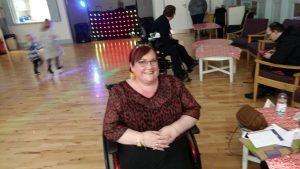 We also had some surprise visitors, and a birthday bonus !

We did some serious discoing
After this Phab do not meet again until the the
Pantomime
on January 6th.
Another event to look forward to in January will be the
Moonrakers concert
on January 27th – tell your friends and family, who can
book tickets via Oxford Playhouse
.