We enjoyed doing the Fun Run in 2012 and 2013, and went back again to do it this year.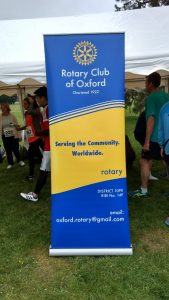 The Oxford Fun Run  is organised each year by the Rotary Club of Oxford. They have run this event every year since 1989, and their activities have raised a lot of money for good causes over the years.
There was a slightly different route for wheelchair users, which avoided having to travel over grass, which can be difficult if the weather has been wet.


We gathered at the start.

We did not race round, but enjoyed the event, content to be overtaken by speedier runners, and walkers.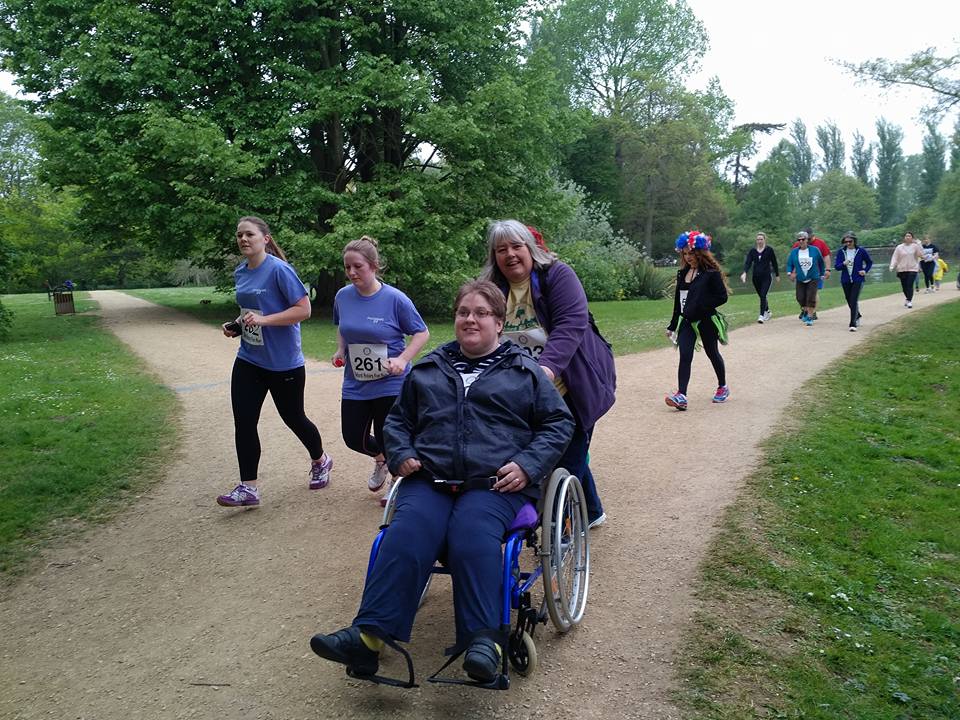 Reunited at the end.
We were very pleased to be awarded the
Pathways Workshop
Special Achievement Award.
It was presented by
Andrew Smith
, MP for Oxford East, who also met us when we did the
Oxford Fun Run in 2012
.
We did this to
raise money for our club activities
, particularly so we can keep our
Minibus
going and to subsidise some events which would not otherwise be affordable for all our our members.
Several of our members have fundraising pages at mydonate, which it sponsored by BT, so does not take any commission of your donation, and deals with Gift Aid etc. Donations via my link, above,  or any of the following will all help.