Breakfast was not as elaborate as the Full English we had on Saturday, we had a tasty continental breakfast instead.

We followed this with more activities. People who had not had a chance to do the High Ropes on Saturday now had a chance.

All this activity gave us a good appetite for Chicken Casserole for lunch.
We packed out bags, loaded the minibus and cleaned the chalets.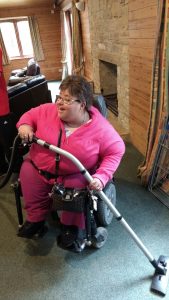 Finally we had the group photography – always an activity in itself !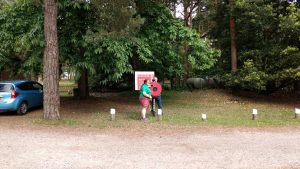 Here Helen and Simon are setting up cameras on auto timers to take the picture of the group gathered outside the cabin.