We are very fortunate to be the Captain's Charity of Hinksey Heights Golf Club this year, and were invited to the Captain's Day.
They had a raffle, with generously donated prizes.

We enjoyed the pleasant weather
and the barbecue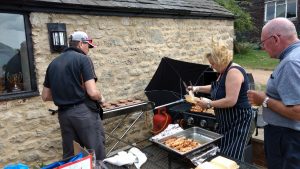 and thanked Hinskey Heights Golf Club for their support.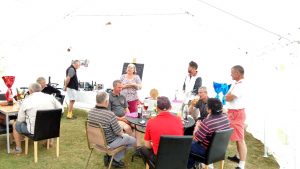 As on previous occasions, our members were lucky in the raffle !
We very much enjoyed the day, and the company of the Golf Club members and staff.