Thanks to the efforts of the kind people who spent much of the day shopping, preparing and cooking, the Oxford Phab Christmas Dinner was a great success.

Many of our members went to town on the Christmas theme.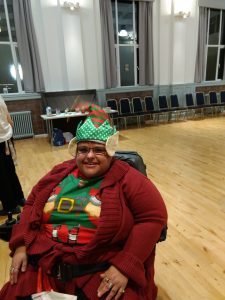 Let the feasting begin !
We wish all our members and the many people who have supported us a Merry Christmas and a Happy New Year.