After a long spell of not being able to meet in person, Oxford Phab are looking for safe ways of getting together. We followed up our Picnic at Kennington Church with a walk at Farmoor Reservoir.
About a dozen of us met at the car park, and made our way up the slope to benches out side the cafe, which was closed for the day. Then those of us who had bought picnics ate them, and we chatted, and enjoyed the view, including some rapidly moving sailing boats.
Once everyone was ready we set off to walk across the causeway which divides the reservoir in two. We enjoyed seeing the ducks, grebes, cormorants and coots as well as, for some of us, the joy of finding a new place with level access.
By the time we had returned to the car park and everybody who was being collected had departed the sun was setting, a lovely sight over the waters of the reservoir.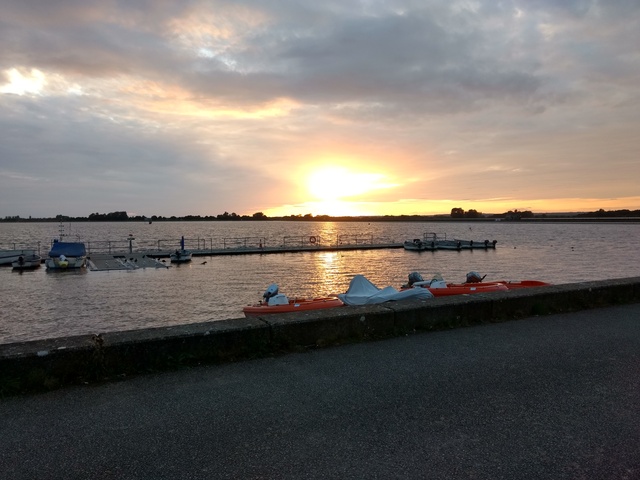 We look forward to coming back to Farmoor again.