As we had heavy rain last year for our Barbecue at Simon and Sarah's House, and it had rained at the Barbecue the previous year as well, the committee decided to plan for all eventualities this year. We hired Botley W.I. Hall for the evening, which turned out to be a good decision.
Simon still proved his mettle as master of the barbecue, ably assisted by Chris, and wisely lent us one of his two new gazebos in case it was needed – it was!
We erected the gazebo and got the barbecue started before most members arrived, when – luckily – it was not too wet.
By the time hungry members started to arrive it was wet !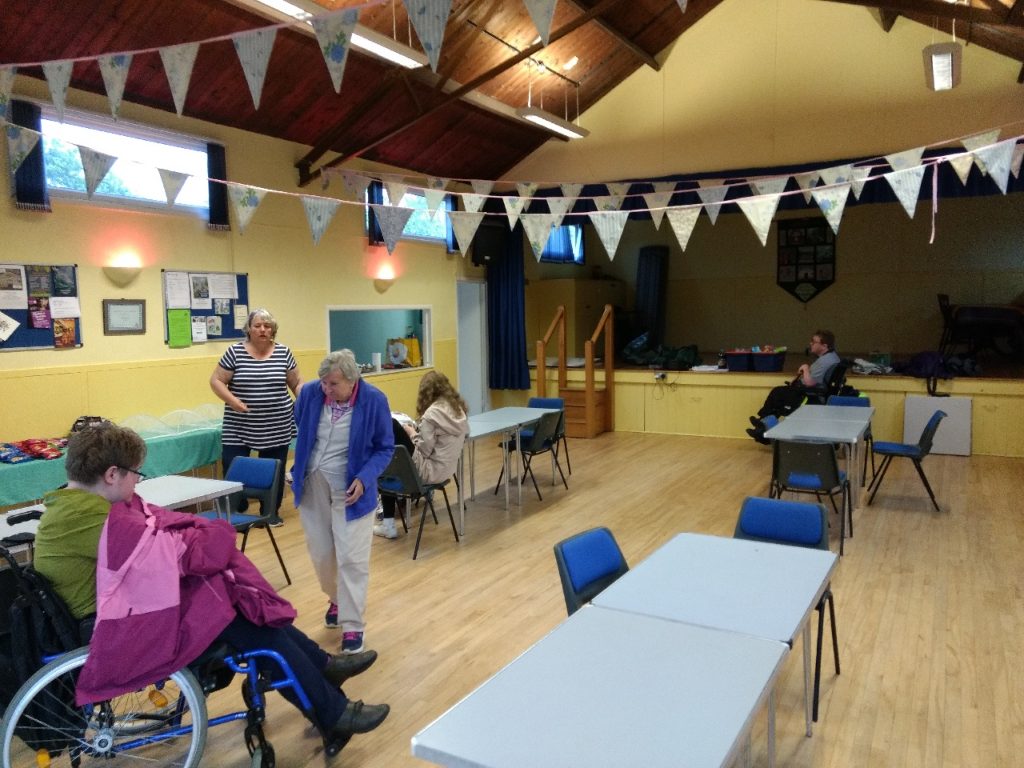 Luckily there was plenty of space for people inside – this picture was before most people arrived.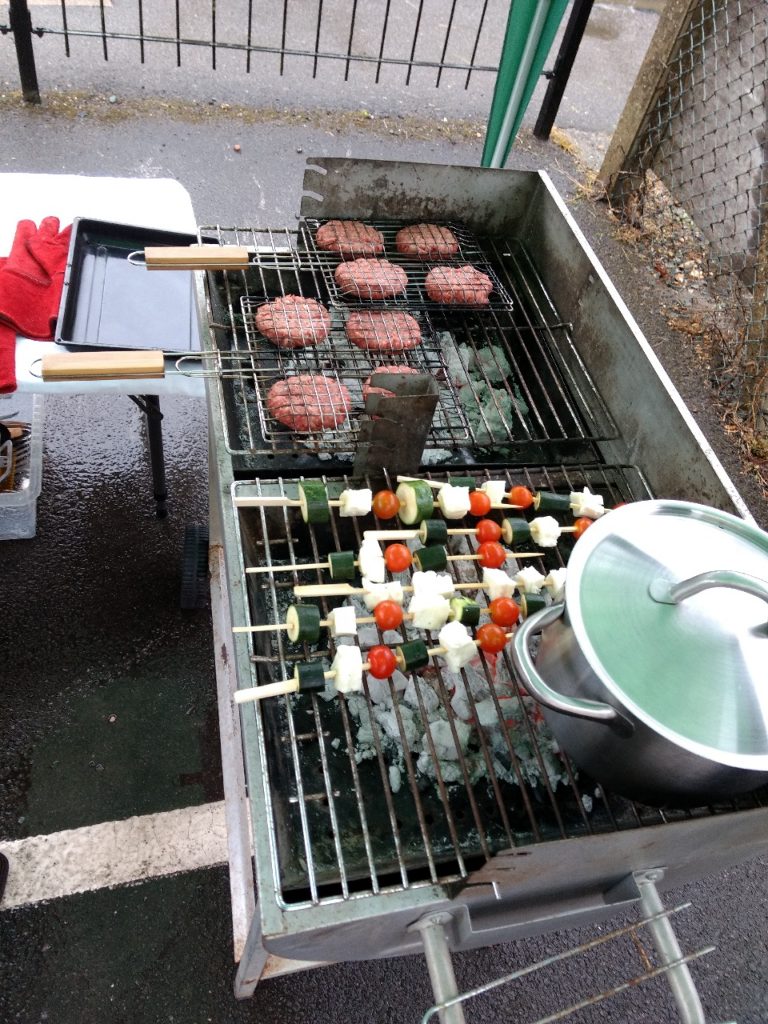 We carried on cooking burgers (meat on the left side of the barbecue), vegetarian kebabs (we kept the right hand side of the barbecue meat free), vegetarian sausages. Inside the W.I. Hall we were cooking Chicken, the non-vegetarian sausages and preparing salads, setting out buns for burgers and rolls for hot dogs, serving drinks etc. There were also a selection of cheesecakes and other deserts.
Unfortunately there are no pictures of this feast, and the next stage was loading the minibus, packing away the gazebo, clearing the kitchen, sweeping floors etc.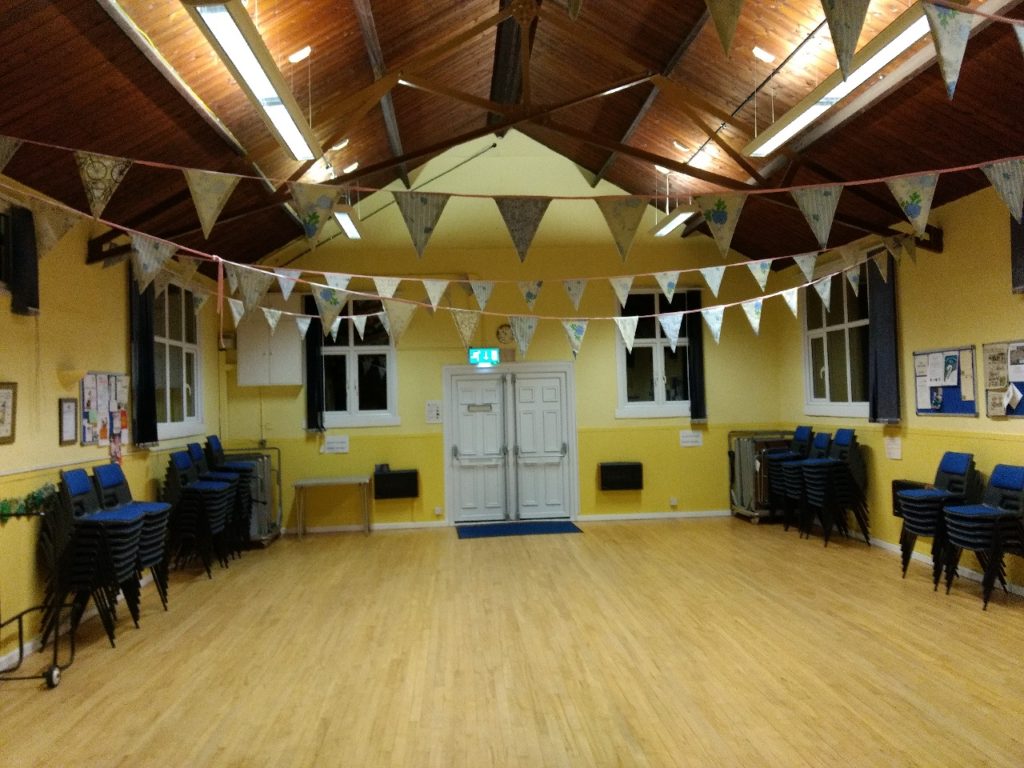 So that we could leave the W.I. Hall looking tidy.