Oxford Phab have had several wonderful holidays on board the Oxford Narrowboat Trust boat – The Venturer.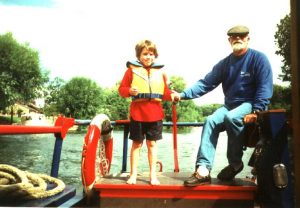 Any of our members who wished had the opportunity to steer the craft.
A skipper came with the boat, and he knew the Thames very well, including all the places we could moor, and put down a ramp to get wheelchairs on and off. The boat has a lift, making the cabin, where slept, cooked, ate and sat around chatting accessible to all.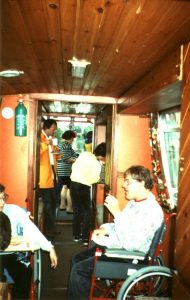 The large windows provide a good view from inside the cabin of swans, ducks, other wildlife and other boats.