We went out to the pub – The Narrows in Abingdon.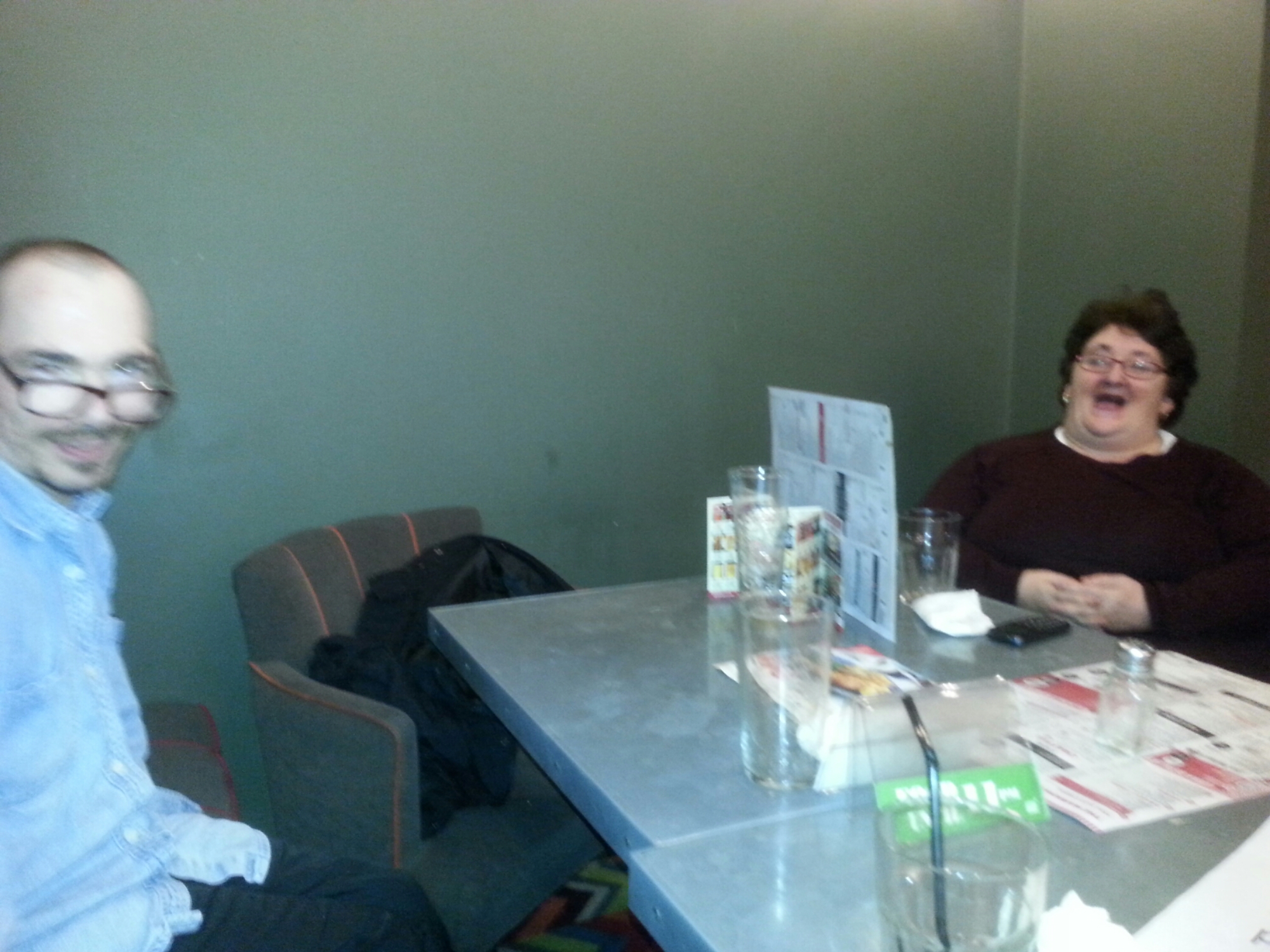 The food and drinks were very good value. (so good that I did not take any pictures until we had all finished eating !)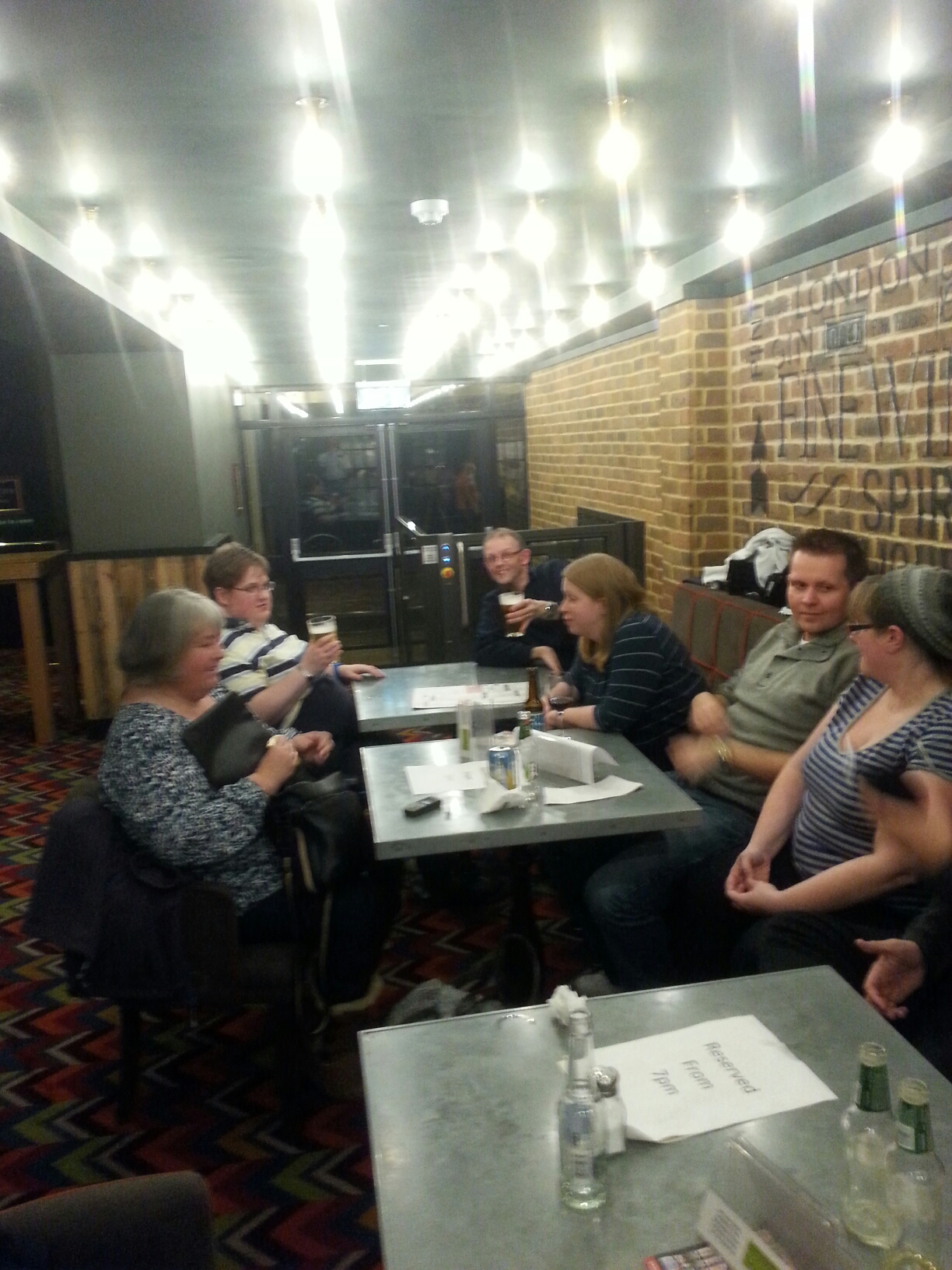 They gave us our own section of the pub, conveniently close to the lift you can see behind us.