After breakfast and an introduction session we split into groups. I went for Food !
Morning Workshop – Cookery
Paul taught us to cook a range of tasty dishes, using simple ingredients and – for the cooked dishes – a single ring portable gas cooker.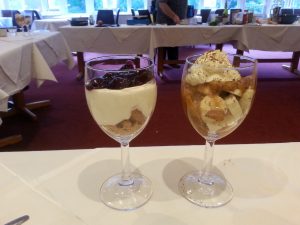 Simple deserts – cheesecake and banoffi pie
Paul also cooked Chicken in mushroom sauce, a Paella, and a Chorizo, New potato and Haddock One Pot – all within 2 hours on a single ring, from scratch.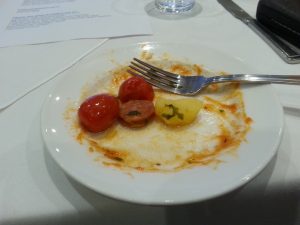 Unfortunately I had eaten most of the One Pot (and all of the Paella and Chicken), before I remembered to take a picture !
This was followed by a buffet lunch – people who had other sessions were probably hungrier than I was.
 Afternoon Workshop – Amazing Animals
The guy from Amazing Animals brought a range of animals for us to see, or  – in some cases – touch.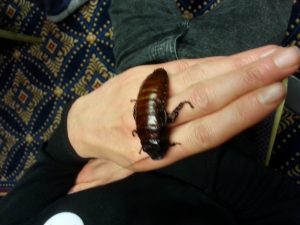 Anyone who wanted to could hold a Hissing Cockroach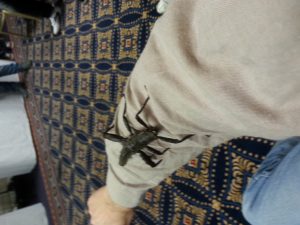 This is a giant stick insect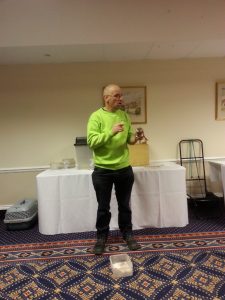 This is a Cane Toad – which we were not allowed to handle, as it secretes a toxic fluid.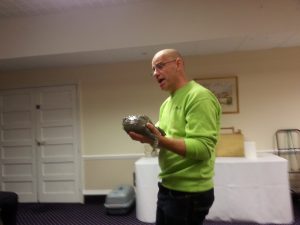 And this a giant bullfrog.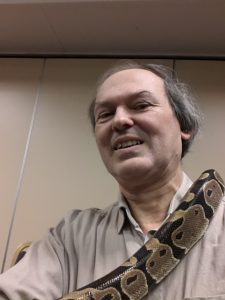 Here is a friendly Boa Constrictor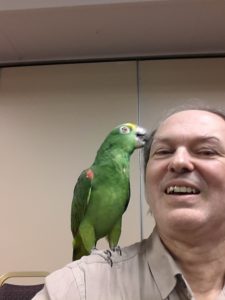 and a very friendly parrot !
There were also hedgehogs, a tortoise and a giant rabbit.
Wine tasting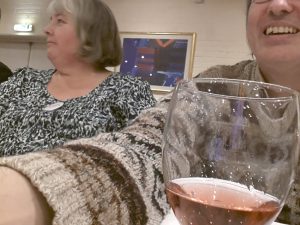 As well as the Cookery demonstration Paul ran a most informative wine tasting session – he took us through six wines from a light fruity white to a full bodied red, and we were all surprised at what good value his choices were.
Evening Dinner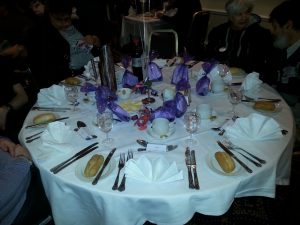 Our evening meal was accompanied by a raffle, party poppers, gift bags and balloon rockets – most of which were aimed at our good natured entertainer, who encouraged the various tables to take their best shot.
There was also wheelchair dancing and a disco.