After breakfast and an optional, but well attended and inspiring Morning Worship session, we went into a Team Building activity.
We worked in teams, Oxford Phab had the assistance of the Wheelchair Dance Sport Association, and given supplies of cake, swiss roll, chocolate buttons, fondant icing, icing sugar and similar ingredients and told to construct something related to a season.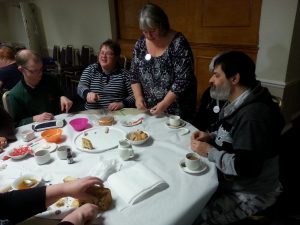 So what can you make from cake ?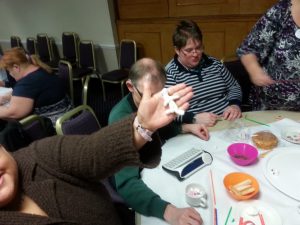 This is not a snowman – once coloured in this will be a maypole dancer !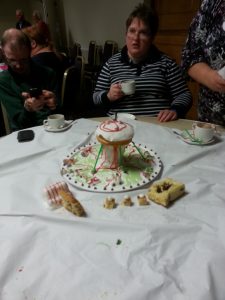 Here is the final result – there is a maypole, complete with dancers – one in a wheelchair, a cake stall and a coconut shy – for added realism the coconuts are glued to the stands !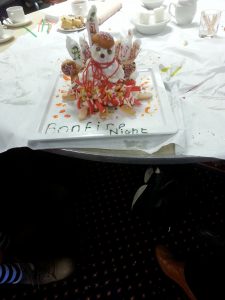 Other groups made a bonfire, a snowman, a ski scene and other seasonal themes, but after much deliberation ours was declared the best !!!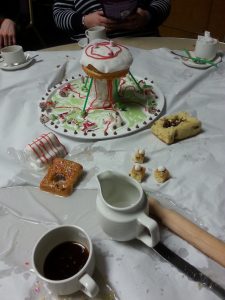 For added realism our spring fête ended in a washout !
We finished the event with presentations and lunch, and then went home on the minibus.