We decorated cards and bags with a Christmas theme. .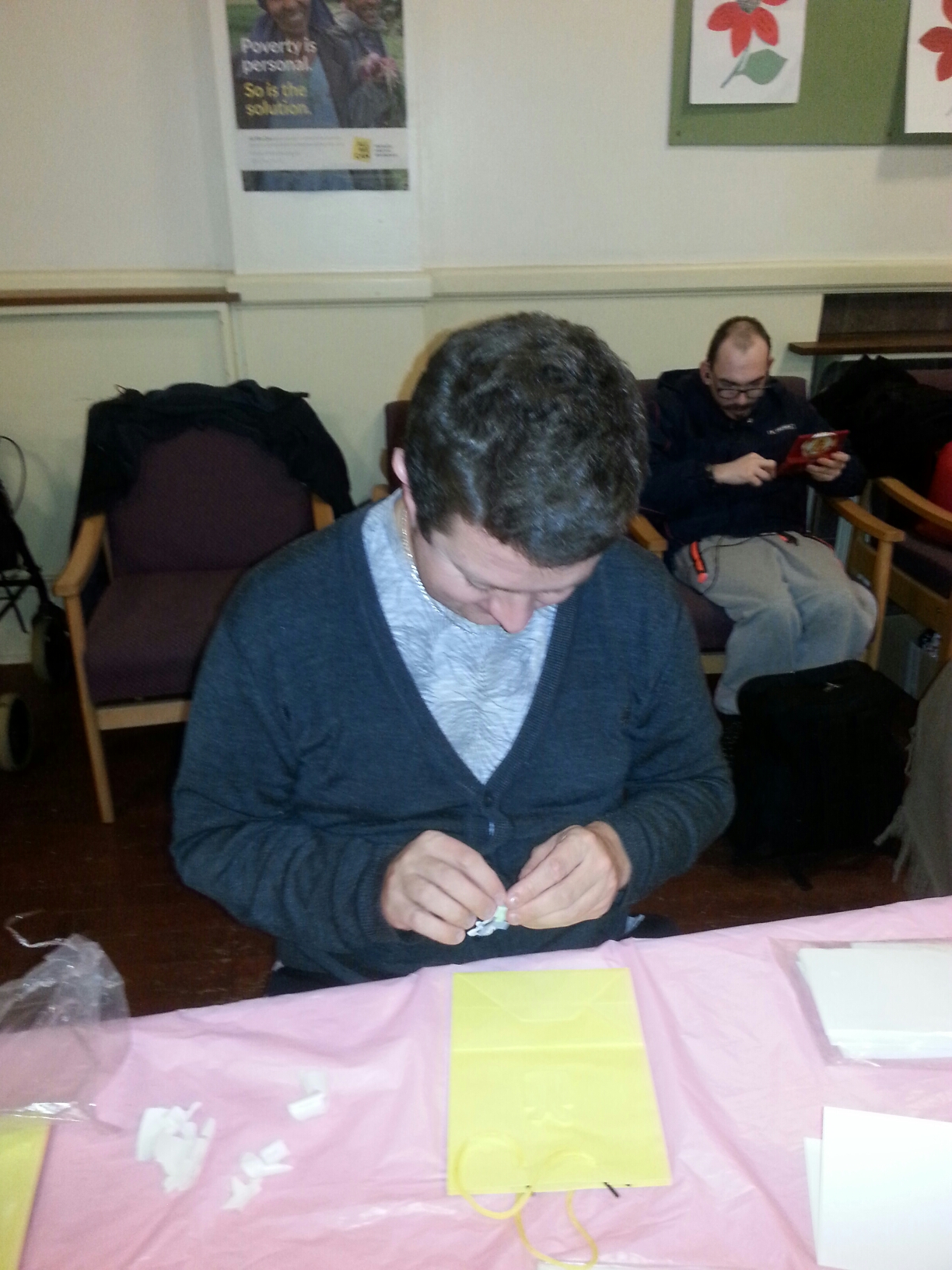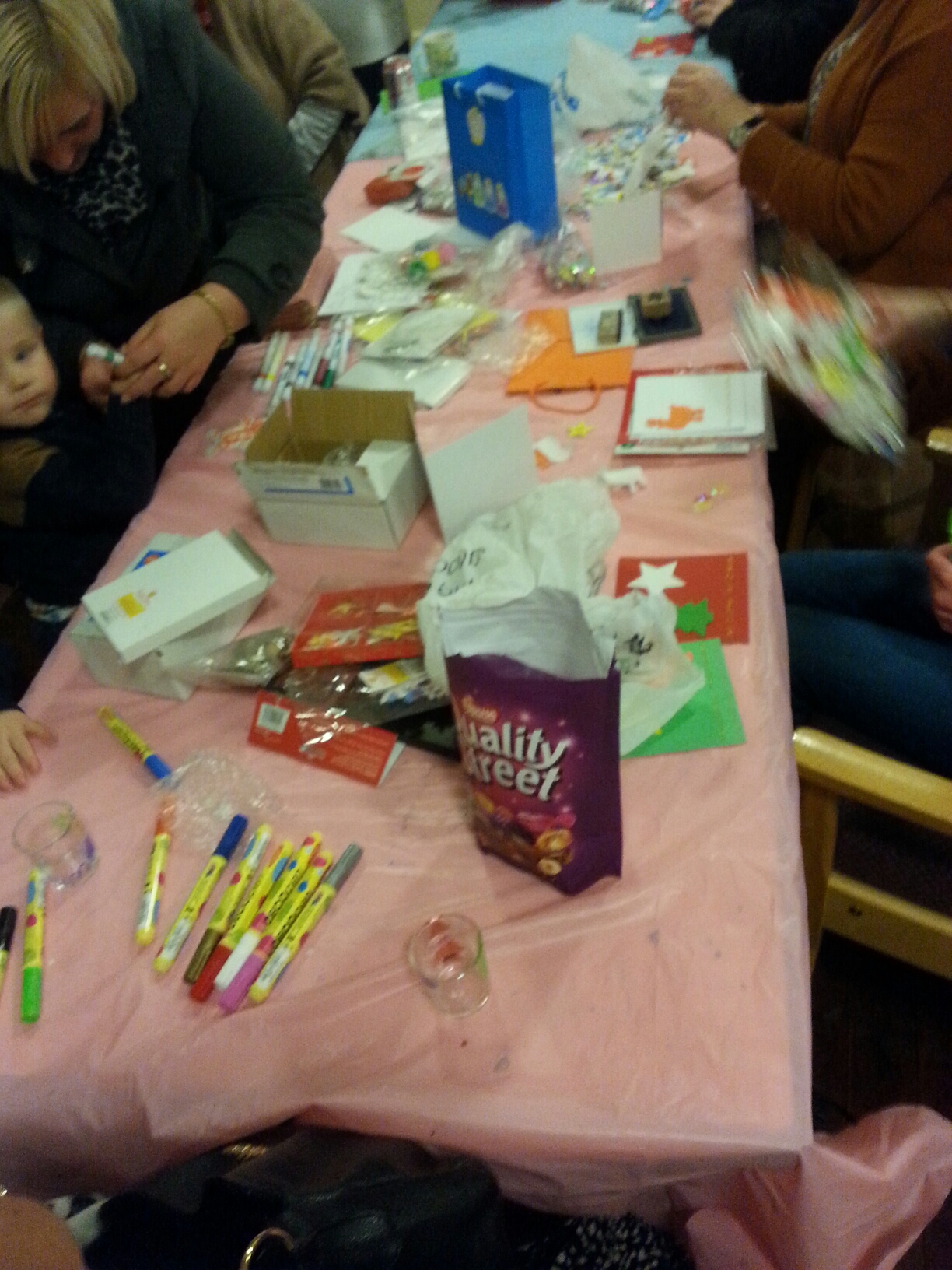 More craft activities – powered by chocolates, which were the prize for our Team Building entry on the Phab South East Weekend.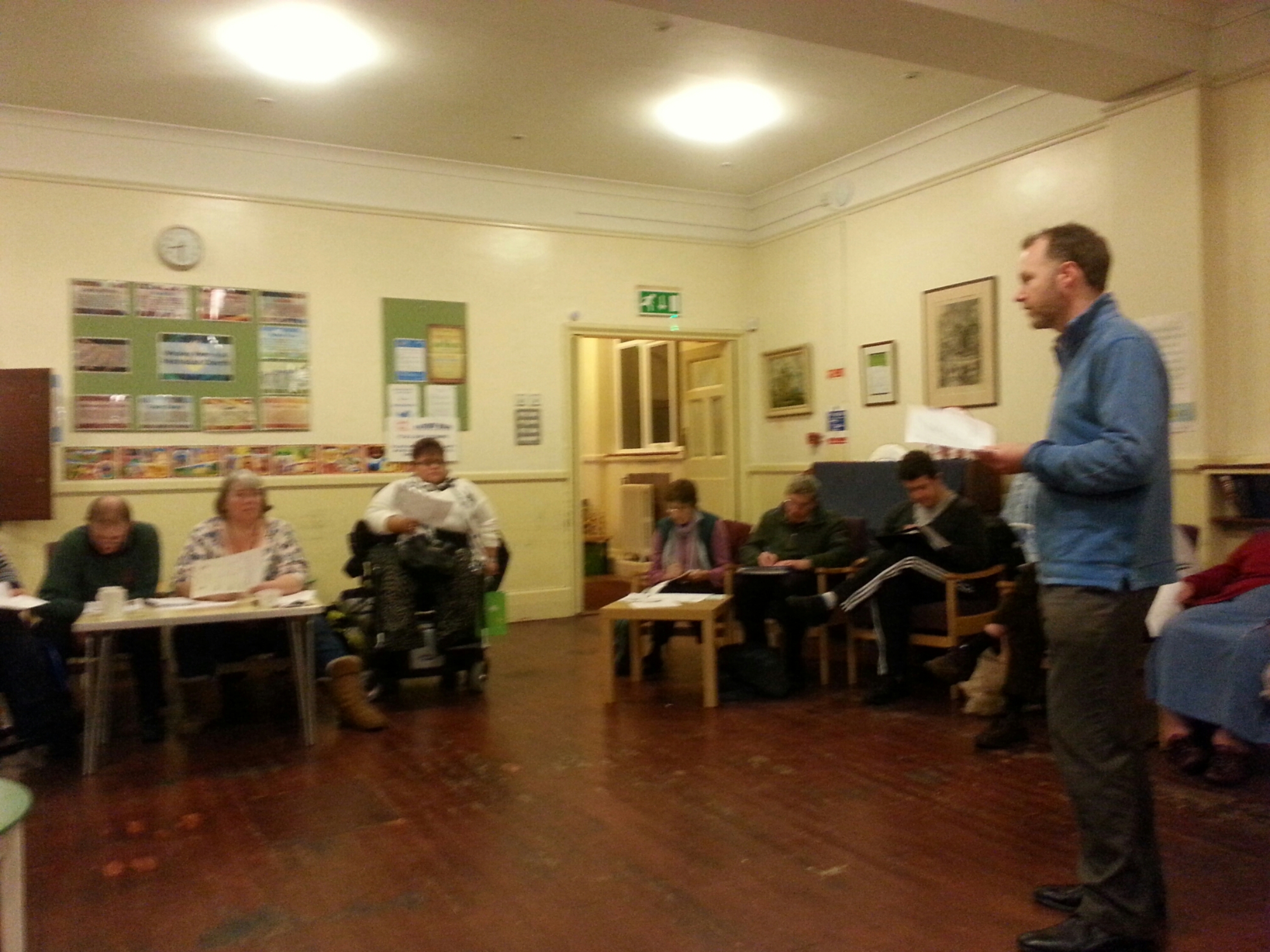 Treasurer's report at the AGM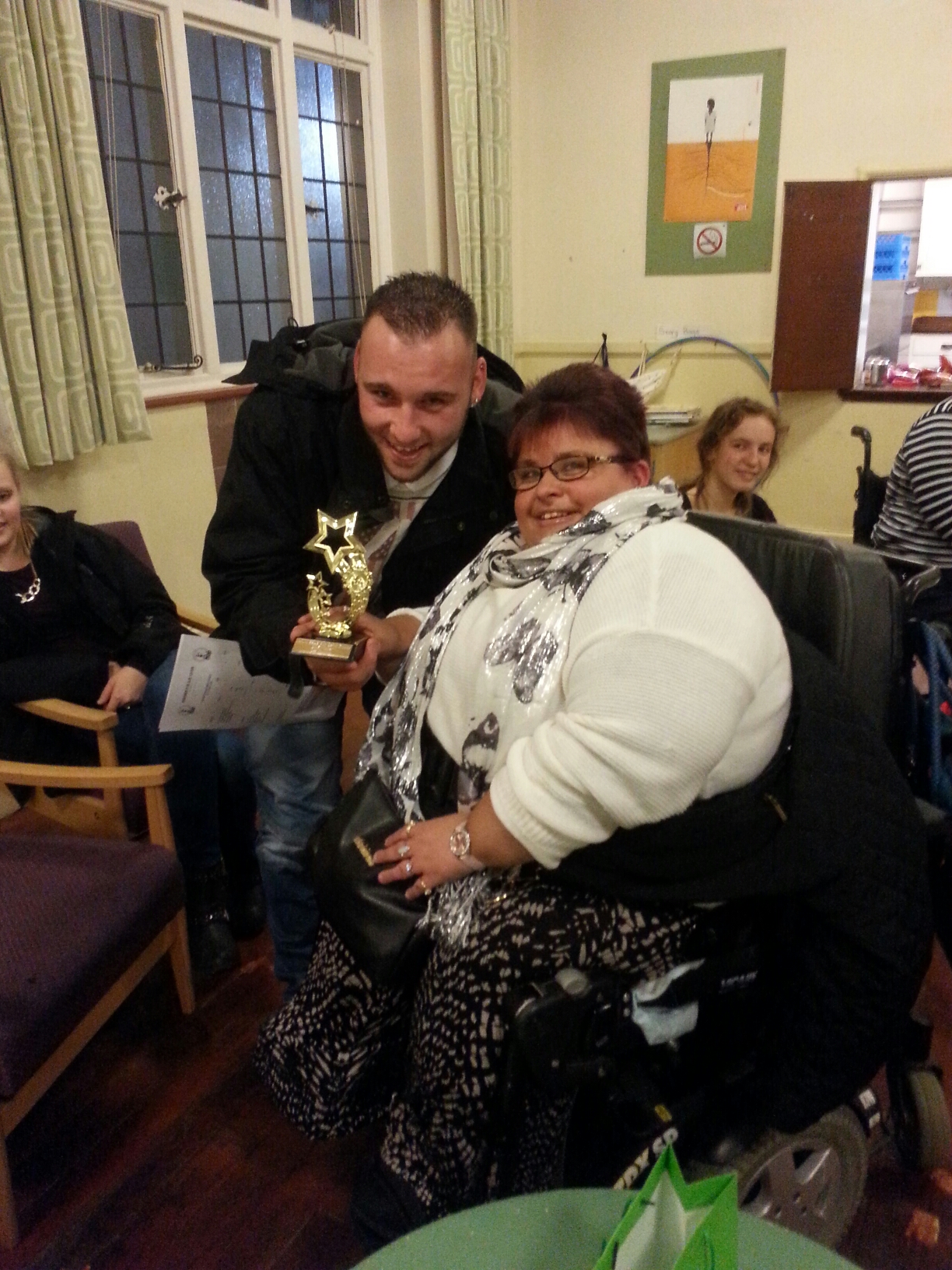 Lee receiving The Roy Lewis Award. for all the discos he has run for us.
Dot was unable to attend but wss awarded the Roy Lewis Award in absentia,  for organising transport for many years.