The Climbing Wall and the High Ropes are adjacent, so although we were split into two groups, we could try different activities, and watch how our friends were getting on.
Chris starts up the log

Reaches the upper log

and traverses the upper log
Paul starting to walk up the log

He has reached the high log and started to traverse it
At the top of the tower

Abseiling down
Tom ready to go up

Going for a swing !
Climbing

At the top

Triumph !
The Leap of Faith is vrey high and wobbly

A great achievement to make it to the top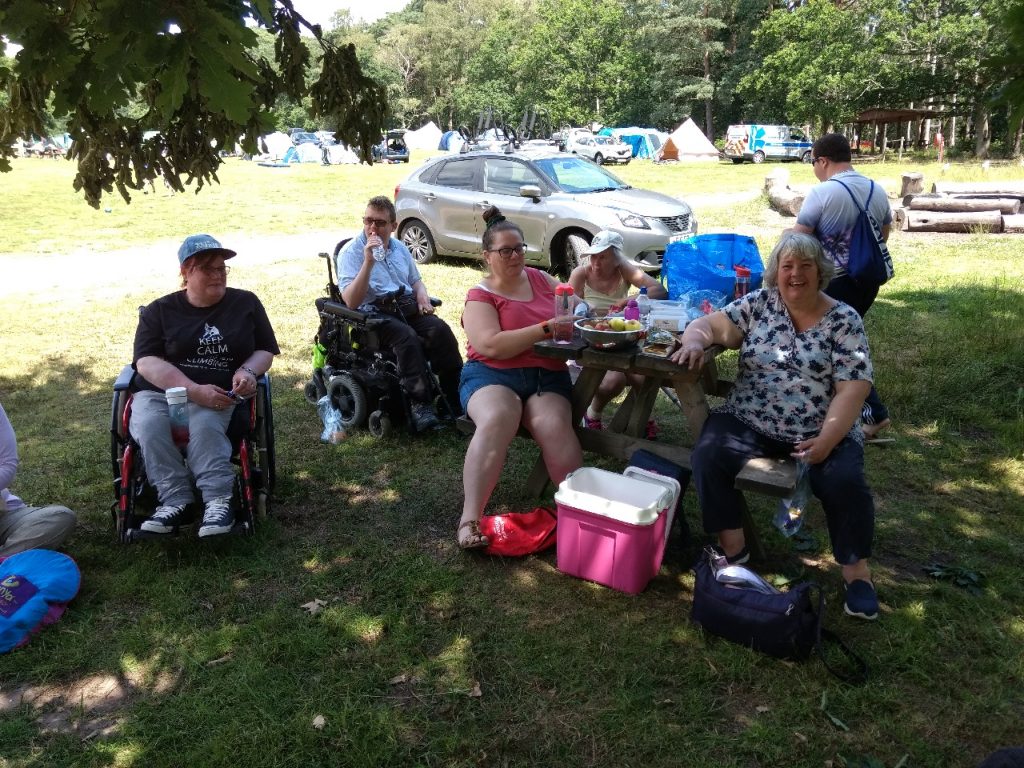 After our picnic we relaxed and chatted in the lodges for a while, and then set off for the seaside !
Fish and Chips by the shore

View of the sea

Chance to paddle and see the Isle of Wight