We stopped at The New Forest Wildlife Park to eat the packed lunches which members had brought with them, and then to see the wildlife.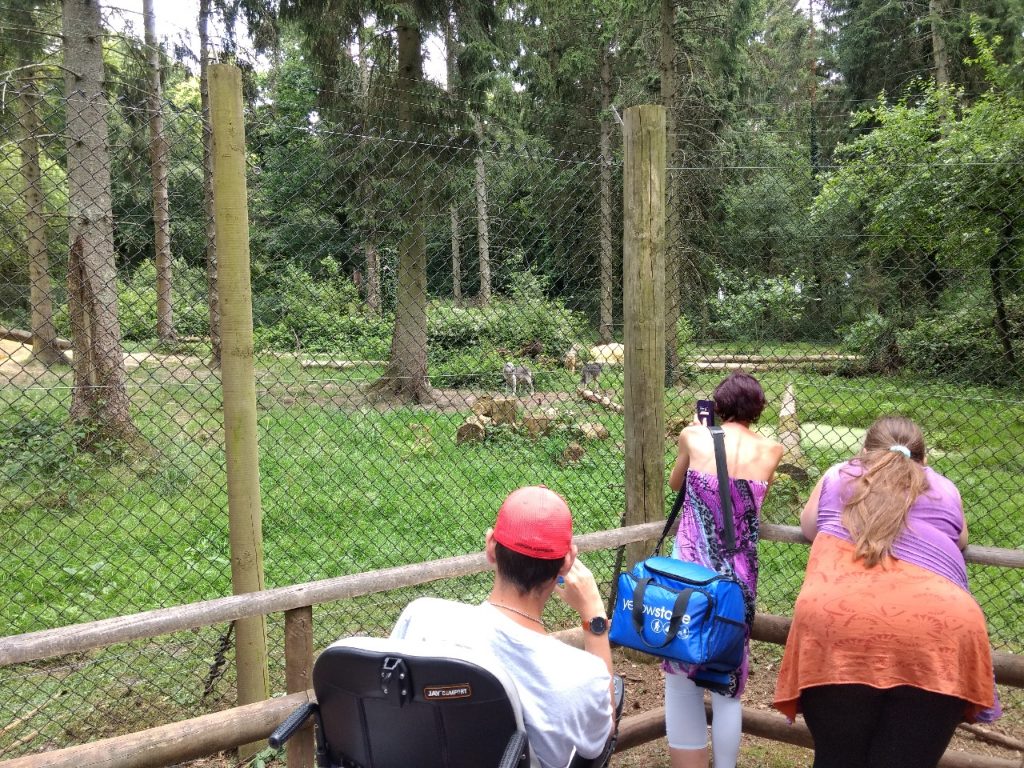 The lynx is normally hard to see, but we were there for feeding time, so had a really good view, and heard an interesting talk.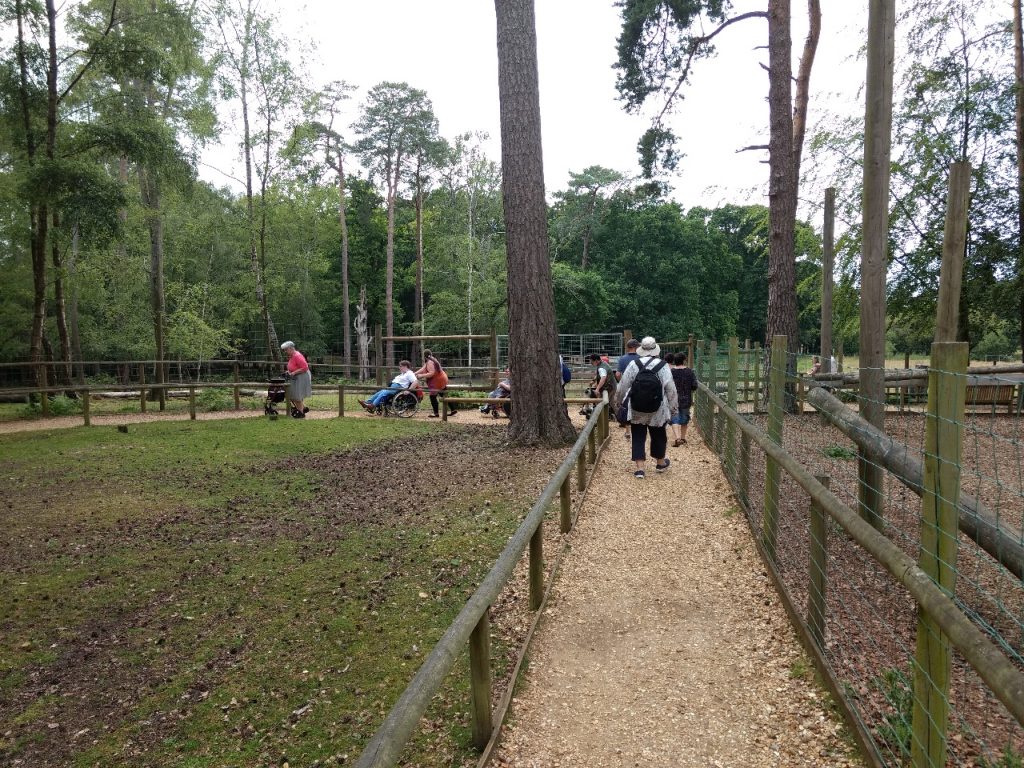 Finally it was time to return to our minibus and cars and continue to Avon Tyrrell, where we unpacked –
And made our, now traditional, campfire in the firepit beside the lodge.
After sunset we toasted marshmallows and sat around and chatted. A great start to our holiday !