Sarah put a lot of preparation into the Video Games night. She prepared a presentation with information about the Handheld Computer game systems she owns, putting them into their historical context and telling us more about them.
A slide from the presentation

Simon – projection operator
She also brought along a selection of handheld game consoles and some games
and told us about them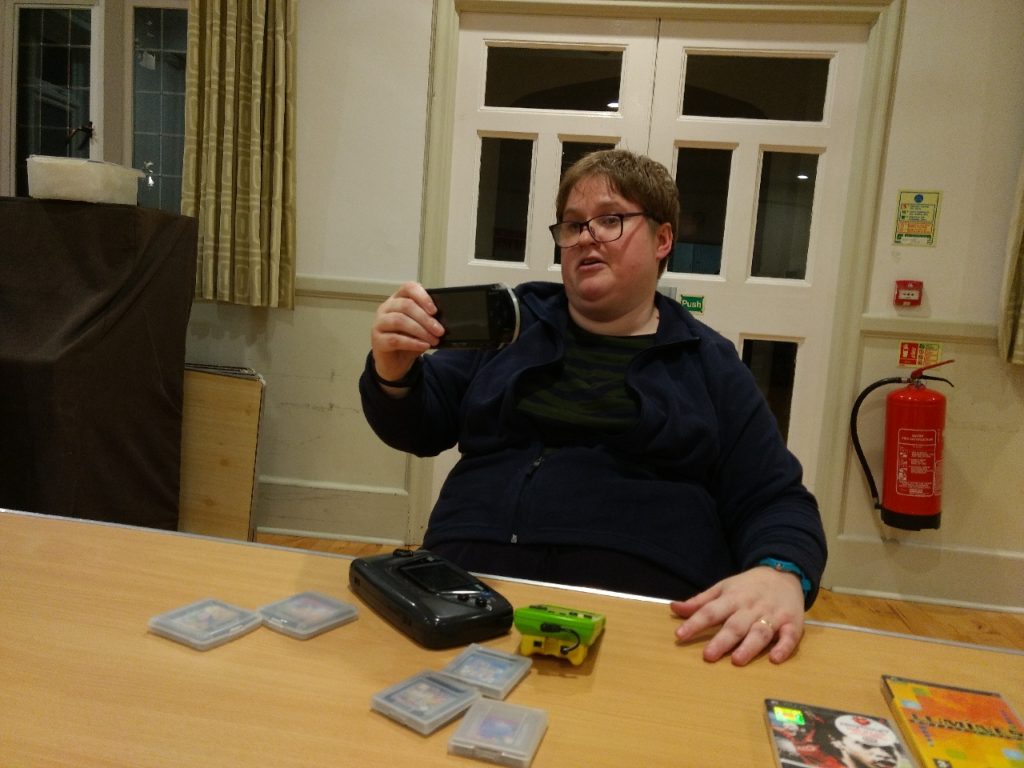 We also had George Martini come to give us a Zumba refresh, and we celebrated Wendy's forthcoming birthday with cake !