Oxford Phab members were very happy for the opportunity to help Leslie and Caroline, two of our members, celebrate their wedding.
We gathered at Wesley Memorial Church to go down to the Registry Office for the ceremony.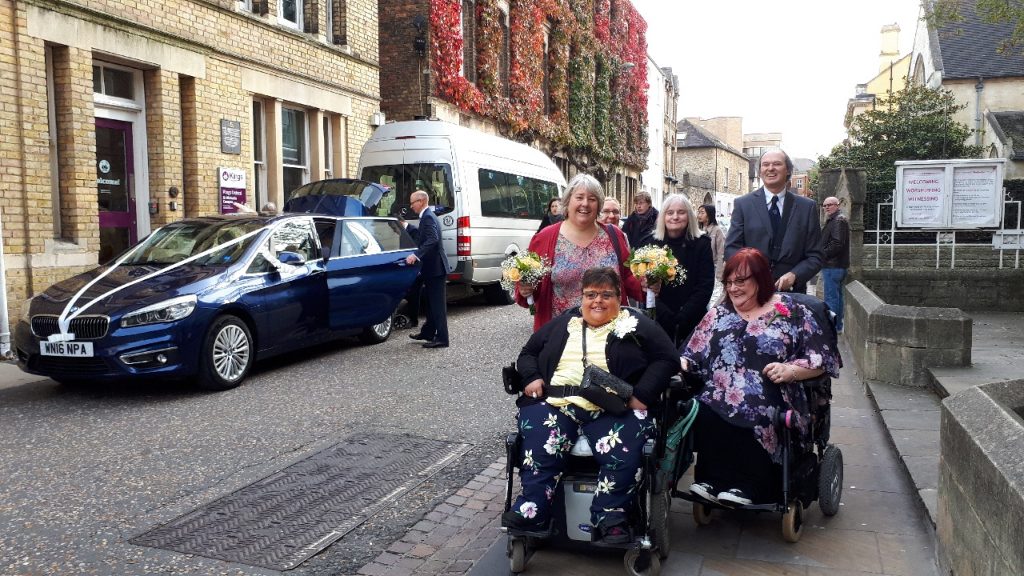 The ceremony was lovely and the Registrar and staff very helpful, followed by the traditional photo opportunity on the steps.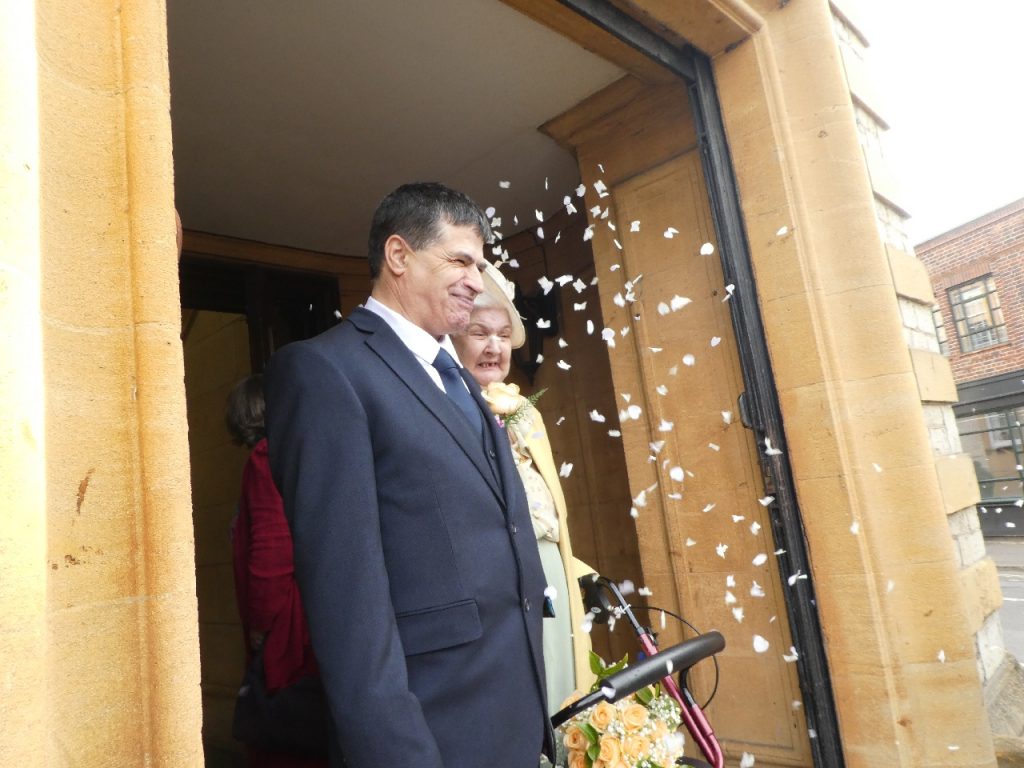 Then it was back to Wesley Memorial for the reception, where Phab members and their families and friends had been involved with makings cakes and sandwiches, decorating the Hall, preparing music and tidying up afterwards.