Despite having been up all the previous night, watching the Election results and raising over £100 pounds for Oxford Phab, Tom was still awake to act as our Bingo caller for our usual selection of prizes brought in by members.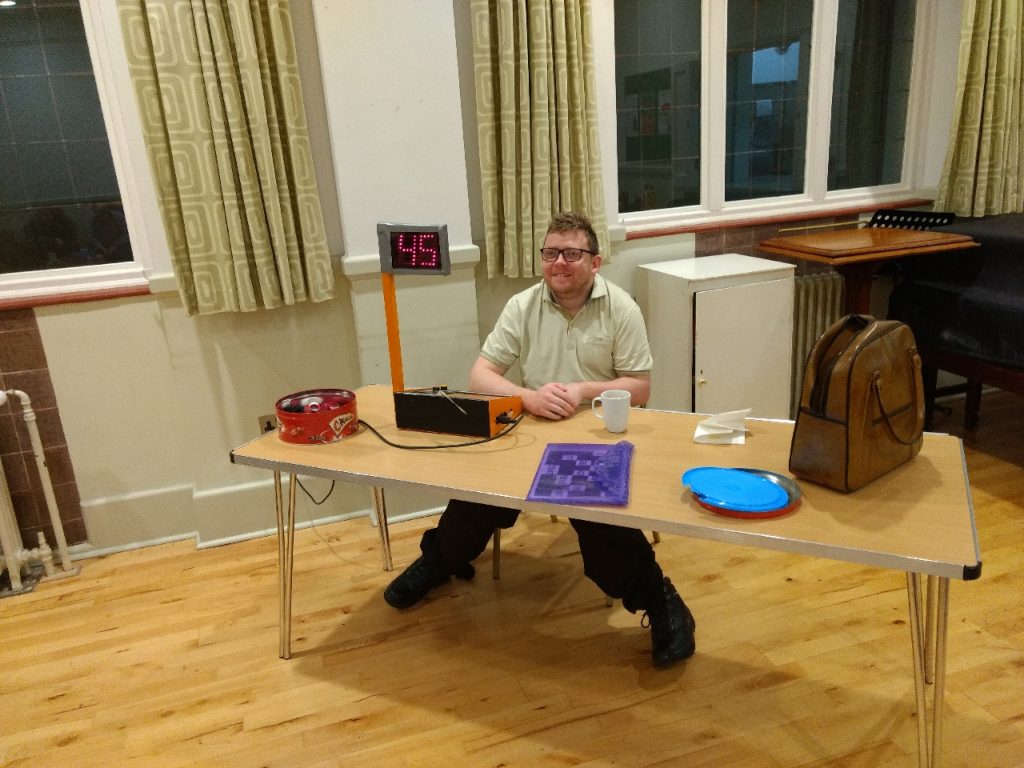 We all had a good time, and everybody wins prizes.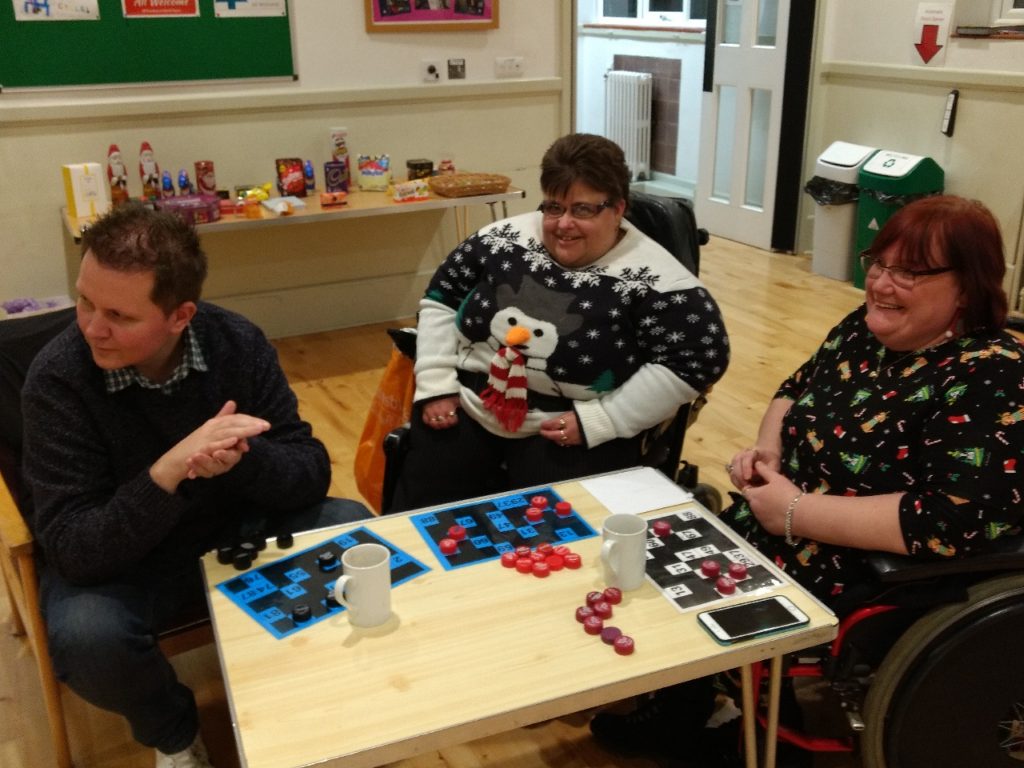 Kelly and Tricia getting into the Christmas spirit with seasonal jumpers !