Preparing Christmas Dinner for over 30 people involves quite a bit of preparation, planning and shopping for ingredients – even before the day of the meal. This year some of the items I won in the box of Christmas goodies which was second prize in the raffle at the Six Counties Kidney Patients Association Christmas meal could be put to good use.
We went to Wesley Memorial Church after lunch and got stuck into the preparation.
Tables set up in the John Wesley Room

Parsnips being peeled

Christmas puddings steaming

Some of out turkey rolls ready to go in the oven

What is Christmas Dinner without Sprouts

Crackers and table decoratoins

Stuffing ready for the oven
When our members and guests started to arrive Penny kept us entertained with game of Higher or Lower.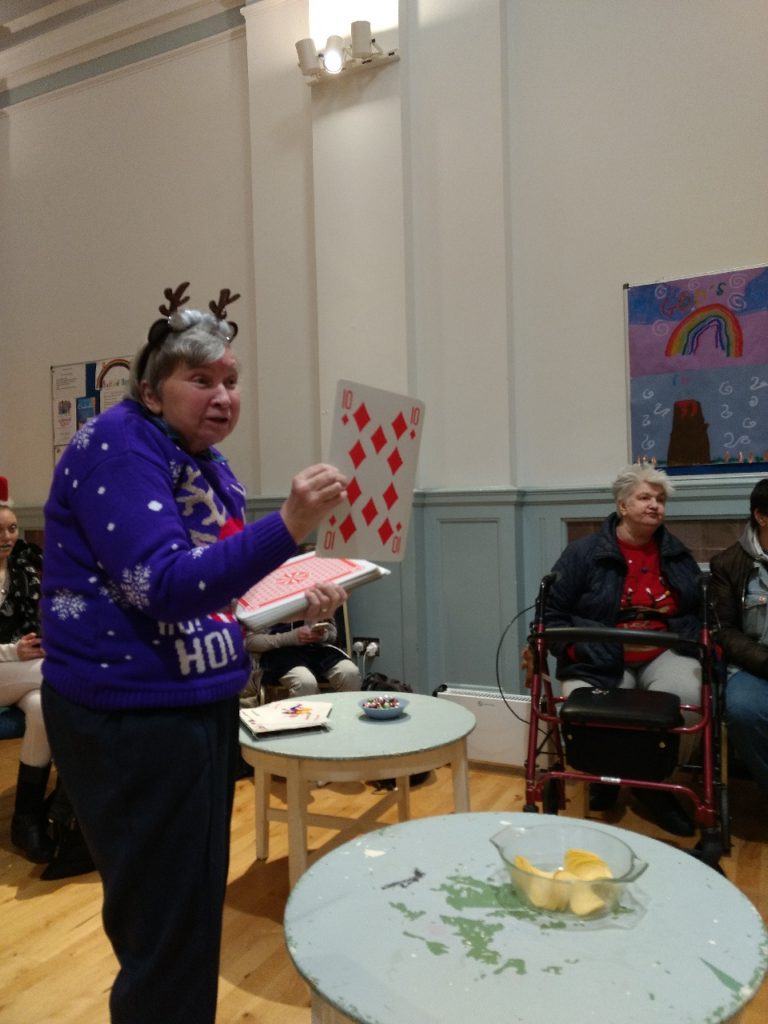 While the entertainment was happening in the Hall, the kitchen team were busy (in both kitchens), doing the final preparations.
We had turkey – supplied by Hedges Butchers, who not only gave us a good price, but provided cooking advice – pigs in blankets, bread sauce, roast potatoes, parsnips, sprouts, carrots, peas, and vegetarian options.
The main course was followed by real Christmas Pudding, or strudel, Viennetta, mixed fruits etc.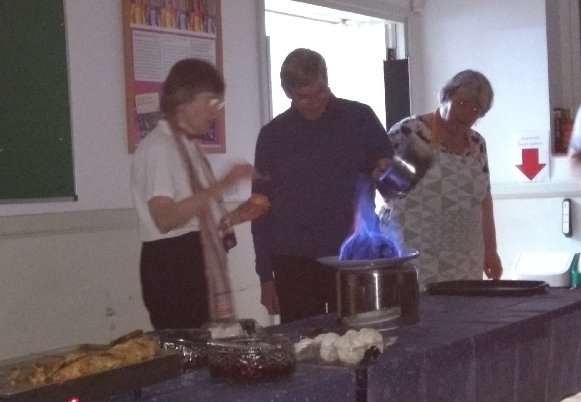 It was a lovely way to close the year for our members, and to say thank you to our guests who have supported the club in many ways.