Having not met in our normal meeting place at Wesley Memorial Church in the centre for Oxford since March 2020, and having had our AGM last year via Zoom, it was great to be able to hold this year's AGM as our first ever hybrid meeting.
This enabled some members who would otherwise have had to travel some distance, and those who are shielding to participate.
Each year at our Annual General Meeting we award the Roy Lewis Trophy to someone who has inspired us by their actions and contribution to our club. The past year has been difficult for so many people but our members chose to award trophies this year to three people who have stayed strong and positive in adversity. Their bravery through sadness and difficulty has been an inspiration to us all. We send our love to Trisha, Melissa and Katherine.
We also had physical confirmation of the results of our sponsored walk to raise money for Toilet Twinning, and were able to show off the certificates.
We raised enough to twin both accessible toilets and four taps at the church.
As well as the usual AGM business of elections, accounts etc it was an opportunity for members to see the new church atrium, with its automatic doors.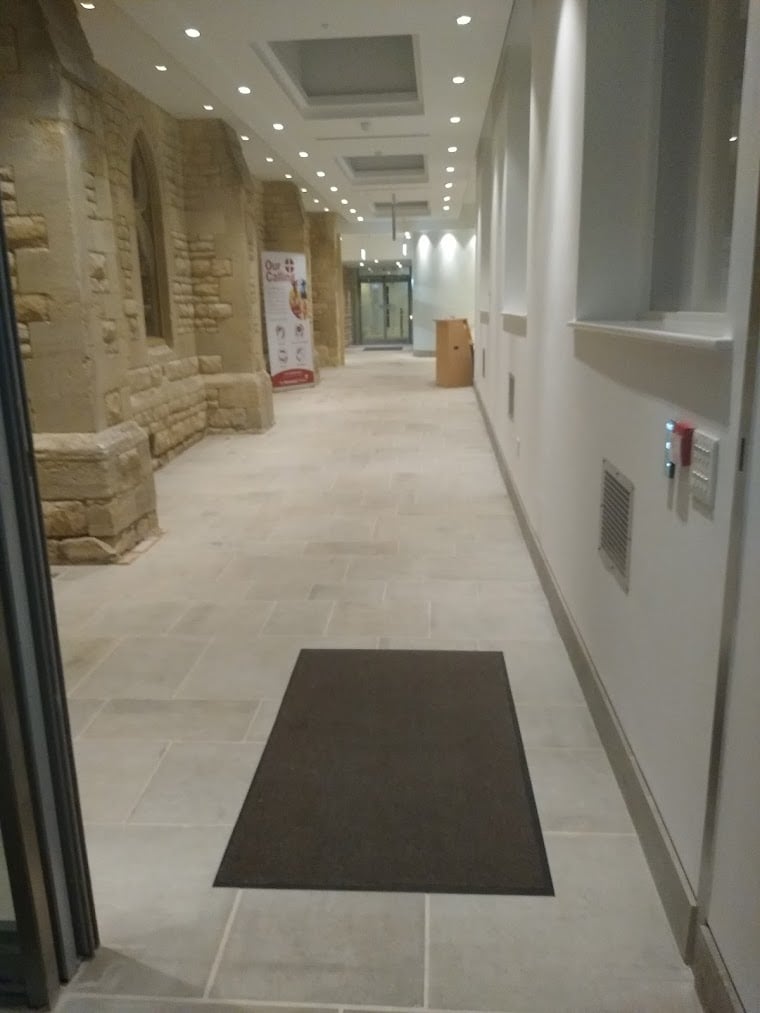 It has been a long wait for Wesley Memorial Open Doors building project to reach this stage, but the results are beautiful. They are also much more accessible. At the far end of the space between the church on the left and the John Wesley Room on the right, before the atrium was built, roughly where the wooden desk is, there was the door into the building. It was installed before accessibility was an issue, and so opened outwards, as fire escape doors should do, and had a door closer to prevent it staying open, to conserve energy. It was also at the top of quite a short steep slope, which has been converted into the gentle unnoticeable slope of the atrium. The combination of these factors meant that entering the premises in a wheelchair, even for someone who was normally independent, required three people, one entering, one holding the door and one pushing.
All the fundraising Oxford Phab did to help support the Open Doors project has been most worthwhile.