Two things greatly important to us came together in this event – helping others and toilets. Supporting each other is core to what Phab means, and toilets loom large in the memories of anyone who has been out and about with Phab, particularly in the days when accessible toilets were scarce and often dumping grounds for unused furniture ! (Frustrating when someone is desperate to use them for their inteneded use)
There is an organisation which works to build toilets in the world's poorest countries We tend to take access to good sanitation for granted – most of us even have a toilet in our own homes! For many people this is not the case, and Toilet Twinning was set up to help them. You can find out more about them by visiting their website at https://www.toilettwinning.org/
We went on a wet walk at Farmoor reservoir to raise money to 'twin' the two accessible toilets. It was very wet !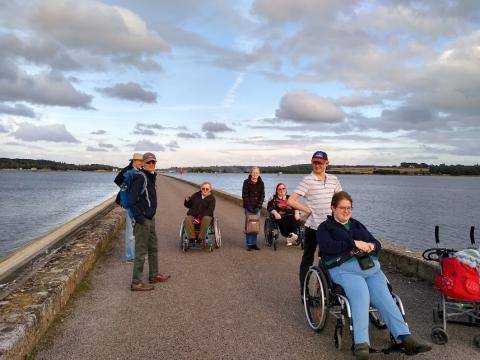 However we persevered, and despite the rain, made it to the far side of Farmoor reservoir.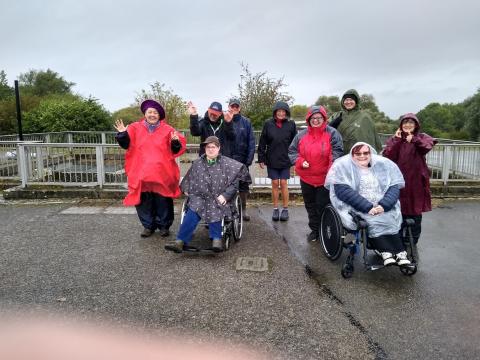 Please consider donating at:
https://uk.virginmoneygiving.com/Team/PhabClubTwinaLoo
Although we have already hit our fundraising target, more donations will be welcome. If you read the website at https://www.toilettwinning.org/ I am sure you will agree it is a good cause.