Pancakes are always popular, and Mary made sure we had plenty to enjoy.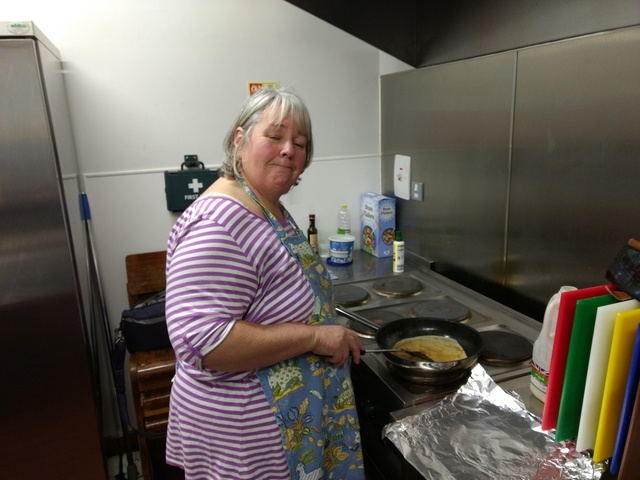 We had a variety of fillings available, though the traditional lemon and sugar was the most popular.
We were also joined by a musical friend of one of our members, who played the guitar and sung a number of songs for us. Their kindness was appreciated by our members.