An annual Sponsored Walk , usually around the Serpentine in Hyde Park in London, but for 2016 around Wicksteed Park near Kettering, organised by Phab South East region. Clubs meet up, and are entertained with music and activities at the Bandstand, and members make their way around the lake – raising sponsor money for their clubs.
Oxford Phab have been participating for many years, and have also been manning the reception desk at the Bandstand to greet participants as they arrive and hand out medals as people finish.
Sponsorship
We are always looking for sponsorship, please see our Donate page for the latest information on how to give us money, or our specific page 'Please Donate to Oxford Phab at Heartbeat Hike 2016'

History
Here are a couple of old pictures from several years ago.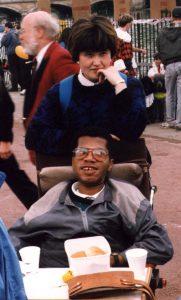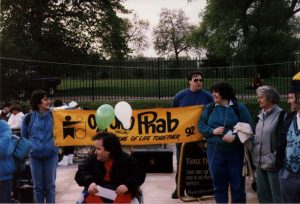 For individual years see our posts about: